Maritime News Round up – Issue 10
06 - 10 July 2020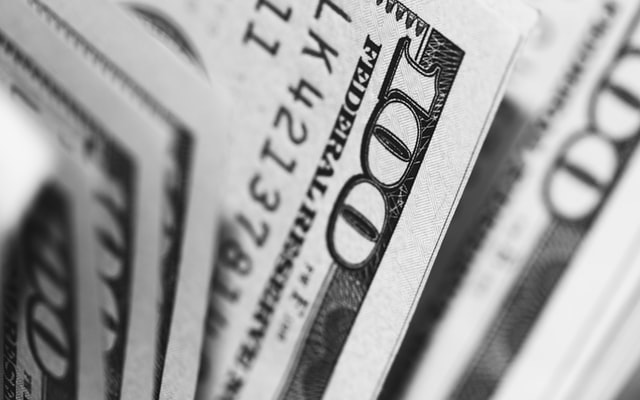 Bunker Fuels
MABUX: Bunker market, July 09
Oil prices settled higher on Wednesday as U.S. gasoline consumption showed signs of a recovery, but price gains were limited by rising crude inventories and an increase in coronavirus infections. Both benchmarks were on track for a fourth session of daily percentage changes of less 1% in either direction, shrugging off news that OPEC member Libya was adding to global supplies by reopening its Es Sider oil terminal for exports. Port news
Five key fuel testing questions answered
Experts at Bureau Veritas VeriFuel and Veritas Petroleum Services answer the key fuel testing questions for the maritime industry. Riviera
Marine Lubricants
Marine Lubrication: improving procurement through to performance
The days of one contract manager in a corner office quietly handling a shipping company's entire fuels and lubes requirements are numbered. Digitalisation means greater transparency and efficiency is available from procurement through to performance. 
Free Event, register now: Rivieramm
Climate Change/Future Fuels
EU takes aim at 'insufficient' measures taken by the IMO and maps its own green shipping agenda
The European Union has splintered global shipping regulation, taking more firm, decisive action on the environment on Tuesday than the International Maritime Organization (IMO) has managed in years. IMO's legitimacy as shipping's global regulator has never been more threatened.  The Environment Committee at the European Union voted on Tuesday to include CO2 emissions from the maritime sector in the EU Emissions Trading System (ETS). Splash247
New Wartsila compact reliq adds flexibility to the growing LNG market
The technology group Wärtsilä introduces its Compact Reliq reliquefaction plant. The system is designed to reliquefy boil-off gas (BOG) onboard gas carriers and LNG bunker vessels, and for keeping the cargo cool under all operational conditions. Its compact design enables it to be installed on existing vessels without extensive modification work. Wake Media
Shell calls for co-operation on New Fuels Research
Wide ranging research commissioned by oil major shell on shipping's route to decarbonisation has revealed that' urgent effort' is required to reduce the industry's carbon footprint. Ship & Bunker
Digitalization
Vogemann touts new blockchain-based handy Green Deal
German shipping company Vogemann has started a new way of financing, using blockchain-based Green Shipping Token to expand its fleet of bulk carriers.  The company is looking to raise $50m via this novel green financing method with minimum investments set at $1,000. Splash247
Making Change Happen
Maersk Tankers' digital spin-off, ZeroNorth, has hit the ground running with the launch of its Optimise software to help cut emissions and optimise vessel performance. As its CEO Søren Meyer tells Bunkerspot, optimisation starts with data collection – but ZeroNorth's USP is translating that data into action. Bunkerspot

Cosco Shipping and Alibaba Latest Efforts Using Blockchain in Shipping
Cosco Shipping Group, the Chinese state-run shipping company, is the latest to join the growing momentum in digitization through the use of blockchain technology. China Ocean Shipping Group signed a strategic cooperation agreement with China's e-commerce company Alibaba and its affiliate Ant Group, to jointly promote the development of blockchain technology for shipping logistics. Maritime Executive
Shipbroker teams with Microsoft to unlock answers to the chemical trades
Chemical tanker brokers SPI Marine have teamed with Microsoft in a bid to bridge the gap between data and decision-making in shipping. Using the latest AI-powered data processing technology, shipbrokers and users will be able to ask questions via a Q&A style search experience and gain real-time answers to granular questions, helping them make better informed and faster business decisions. Splash247
Maritime Industry
Ocean Tankers' supervisor to start restructuring talks with owners – report
EY, the court-appointed supervisor for Ocean Tankers Pte Ltd (OTPL), has proposed two restructuring options to the shipping company's owners and could meet with them as early as next week to discuss the plans, according to an EY report seen by Reuters. Reuters
Ship orders plummet to lowest level seen this century
New shipbuilding orders in the first half declined 57% to the lowest levels seen this century, according to data from Clarkson Research Services. Just 269 ships – equivalent to 5.75m cgt – were contracted in the first six months around the world, putting many yards in jeopardy of running out of business in the coming year. Splash247
Joint statement of the international maritime virtual summit on crew changes
Governments from across the world express their appreciation to seafarers and pledge to urgently resolve issues that have arisen due to the COVID-19 pandemic. Gov UK
Shipping banks better prepared than in 2008
Banks are better prepared than in 2008, to face the challenges that are looming post-coronavirus but that an increase in non-performing loans is inevitable as a result of the pandemic, according to XRTC Business Consultants. Seatrade Maritime
Data services for the maritime industry in strong demand
The use of data services in the maritime industry is growing. The increasing demand for data services is an expression of the overall digital transformation of the industry, says maritime analytics and AIS company, GateHouse Maritime. The Digital Ship
Seafarers Awareness Week: 06 – 12 July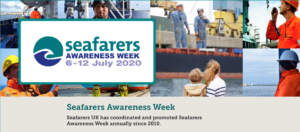 In 2020 Seafarers Awareness Week will highlight the challenges faced by merchant seafarers and their families during COVID-19. Seafarers and their families have confronted unique difficulties during the crisis. Thousands of seafarers have been stuck on-board vessels, unable to get home, while their families may be coping without the seafarer's income. Support the cause: Seafarers UK 
Be the first to see Bulugo's Roundup: Register your email and receive it directly to your inbox
You may also be interested in
E-procurement onboard vessels: Bulugo and FrontM partner to further digitalise shipping
Bulugo partnership agreement that gives sea-going personnel the ability to procure bunker fuel and lubricants, digitally, onboard their vessel.
2 Min read
Marine Digitalisation: Buy or build your own technology?
Gone are the days when a decision was needed to embrace digitalisation or not. Digital initiatives have supercharged the maritime sector in abundance over the last couple of years. The question now is whether you should buy the technology you need from a third party or build it yourself.
4 Min read