Bunker and Lubricants News Round up – Issue 07
w/c: 15th June 2020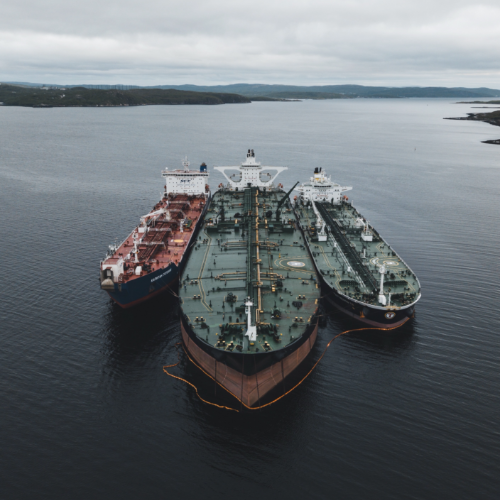 World News – bunker fuels
Bunker Market Stabilizes
Global bunker prices were steady last week while short decline was registered on Jun.15. MABUX Global Bunker Index for 380 HSFO decline slightly from $287/MT on June 11 down to $283/MT today, Jun.18 (minus $4), VLSFO – added 1 USD (from $335/MT to $336/MT, MGO LS rose from $408/MT to $411/MT (plus $3). A feared second wave of coronavirus infections may have arrived, with cases rising in many parts of the U.S., while exploding much more rapidly in Latin America. In China, a small number of new cases raised fears of a return of the virus. With much of the market pricing in a steady rebound in demand, any renewed lockdown or economic hit may drag fuel prices back down. 
Read more: Hellenic Shipping News 
Europe Emerges as VLSFO Quality Problem Hotspot
Europe may be emerging as a problem are for quality issues with the new very low sulfur fuel oil (VLSFO) blends. 
Read more: Ship & Bunker 
Asia's rising gasoline demand spells end for floating storage trend
A second and final trio of ships used as floating storage tanks for gasoline is en route to unload cargoes in Indonesia, Sri Lanka and Malaysia, according to industry sources and shipping data, showing fuel demand is growing across Asia
Read more: Reuter
Singapore Market Criticised by Commodity Firm CEO
The head of a commodity trading firm has taken a swipe at Singapore's trading environment. Torbjörn Törnqvist, chief executive of Switzerland-based Gunvor, told the Financial Times that the fallout from a series of company collapses in the city state, including the spectacular implosion of Hin Leong Trading, was a concern as it risked tarnishing the reputation of the entire sector. 
Read more: Ship & Bunker 
Maersk Says Demand Developing More 
Favorably
 Than Expected
A.P. Moller-Maersk A/S said the development in the second quarter has been better than the world's largest container shipping company previously feared. 
Read more: Bloomberg
Climate Change/Future Fuels
MSC debuts carbon neutral offering
MSC, the world's second largest container line, has teamed with a carbon credit specialist to offer clients a new carbon neutral offering. 
Read more: Splash 247 
Repsol Invests in Hydrogen
Spanish energy firm Repsol is to invest in green energy with a EUR 80 million ($90m) stake in hydrogen. The firm is to build two plants in northern Spain.  One will be a net-zero emissions fuel facility based on green hydrogen generated with renewable energy and carbon dioxide captured at the Petronor refinery in northern Spain, according to Reuters. 
Read more: Ship & Bunker 
Accelerating Decarbonisation Initiatives Will Position Shipping Ahead 
Of
 The Regulatory Curve
Shipping should urgently implement a range of short-term efficiency gains to reduce carbon emissions while also embracing more radical long-term sustainability challenges if it wants to get ahead of the regulatory curve, believes Captain Rajesh Unni, CEO and Founder of Synergy Group, one of the world's leading ship managers.
Read more: Hellenic Shipping News


Carbon Emission Targets in the cloud of COVID-19
The rollout of the IMO's sulphur cap has been overshadowed by the pandemic which is having a major impact on shipping globally. Covid-19 will act as a catalyst for change as the phenomenon will have a far wider, more profound impact on global fuel oil demand for years to come.
Read more: Bulugo 
Digitalization
Containerisation standardised the physical – digital standards must follow
The standardisation of the physical shipping container brought positive value by reducing the costs for transporting goods, end-to-end. The digital era parallel is the standardisation of message formats and service interfaces, write Mikael Lind (RISE), Hanane Becha (DCSA/UN CEFACT), André Simha (MSC), Francois Bottin (CMA CGM), and Steen Erik Larsen (Maersk). 
Read more: Smart Maritime Network 

Maritime Industry
Union Backs Seafarers' Right to Stop Work Despite Risk to Global Trade
The International Transport Workers' Federation said it will now support ship crews' rights to stop working, even if that comes at the cost of disrupting global trade. The change in messaging comes after it says governments took insufficient action to facilitate the repatriation of around 200,000 seafarers and exempt them from Covid-19 travel restrictions by designating them "key workers." The federation and its affiliated unions also called on crews not to agree to contract extensions starting Tuesday. 
Read more: G Captain / Source: Bloomberg 
Watch: CNN
Events
Marine Lubrication: improving procurement through to performance
The days of one contract manager in a corner office quietly handling a shipping company's entire fuels and lubes requirements are numbered. Digitalisation means greater transparency and efficiency is available from procurement through to performance. 
Sign up: Rivieramm  
You may also be interested in
The Tug of War & Bunker Prices
As tensions between Russia and Ukraine continue, the shipping industry is feeling the effects in a major way.
2 Min read
Request Bunker Prices on-the-go
Why a What's App Chat Feature is Essential for the Shipping Industry
2 Min read