Unlock new deals
Simply register and we'll connect you quickly and easily to our marine fuel and lubricant buyers. Helping you to unlock quoting opportunities and acquire new customers.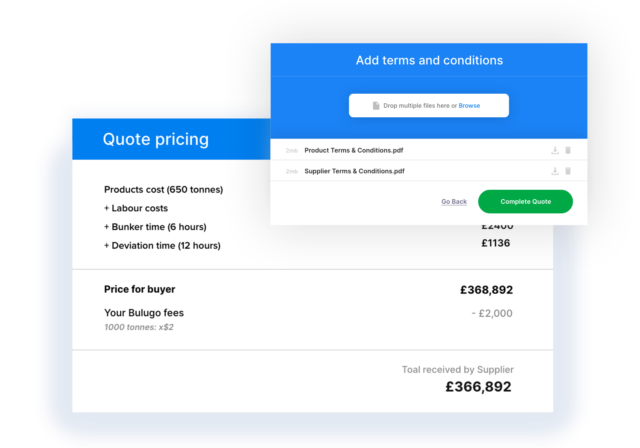 Easy business
Our smart technology allows you to respond to quotes with offers for both bunker fuel and lubricants.
You can share your terms and conditions, delivery requirements and arrange payment.
All documentation relating to the order and delivery is stored in one centralised place.
Transparency
Bulugo doesn't have any hidden fees, we simply take a transparent fee of:
Payable on delivery.
Once a quote has been agreed you deal directly with your customer, providing transparency in the supply chain.
Access more customers now