Bunker and Lubricants News Round up – Issue 08
w/c: 22nd June 2020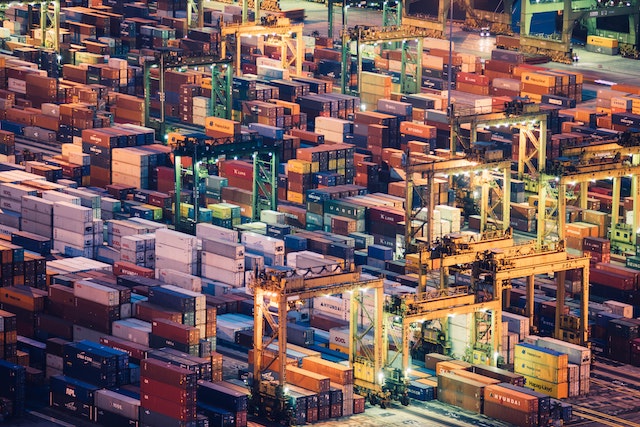 World News – bunker fuels
Bunker Market Index – Week 26
Despite fears of a second wave of COVID-19, fuel markets rebounded last week, showing signs of improving fundamentals as global supplies continue to tighten. 
Read more: Global Maritime Hub  
Pacific Green Retreats From Scrubber Sales as HSFO Discount Remains Narrow
Technology company Pacific Green has decided to scale back its presence in the marine scrubber business, in the latest sign of weakening prospects for the emissions-cleaning technology.  The company is set to close its Norway office and focus its marine business on sales to existing customers. it said in a statement on its website. 
Read more: Ship & Bunker  
Carnival Corporation Reports $2.4 Billion Loss in Second Quarter

Cruise operator Carnival Corporation has reported a loss of $2.4 billion for the second quarter as the COVID-19 pandemic shut down large parts of its business. The loss compares with a profit of $457 million for the same period of 2019, the company said in an earnings release this week. 
Read more: Ship & Bunker
World News – marine lubricants
Keeping engines running amid 2020 fuel challenges 
Early reports on the variable quality of very low-sulphur fuel oils confirm research highlighting the need for robust cylinder lubrication when using the new fuel blends. 
Looking back on the first three month since the implementation of IMO's global sulphur cap, it seems that concerns over the variability of new very low sulphur fuel oil (VLSFO) blends were justified. 
Read more: Motorship
Climate Change/Future Fuels
European consortium bids to fast track commercial pathway to climate neutral methanol
A consortium of European maritime research and technology firms have launched the FASTWATER project to demonstrate the feasibility of retrofit and newbuild vessels to operate on methanol as a pathway to fossil-free shipping. With funding from the European Commission, FASTWATER will focus on high impact outcomes, designing solutions for existing ships and designs for newbuildings, demonstrating methanol as a future-proof marine fuel to create a fast track to carbon neutral shipping.  
Read more: Splash 247 
Maersk heads zero-carbon drive in shipping sector with $60 million research 
center

The world's largest container shipper, A.P. Moller-Maersk MAERSKB.CO, will team up with industry majors to set up a research center in Denmark with the aim of reducing carbon emissions in the shipping industry. 
Denmark's Maersk, which aims to be carbon-neutral by 2050, said on Thursday the research center would combine knowledge from industry, academia and regulators towards "decarbonizing" the industry by developing carbon-neutral fuel and technologies.  
Read more: Reuters
 
Industry coalition founds Copenhagen decarbonisation research centre 
A group of leading industry participants have launched a new research centre in Copenhagen to further the development of new fuel types and technologies. The founding company partners behind the Maersk Mc-Kinney Moller Center for Zero Carbon Shipping are ABS, A.P. Moller – Maersk, Cargill, MAN Energy Solutions, Mitsubishi Heavy Industries and NYK Lines and Siemens. 
Read more: Motorship 
Digitalization
Maersk Tankers digital spin-off launches bunker consumption software
The digital company, announced at the start of the year and now branded as ZeroNorth, has rolled out its Optimise software (formerly called SimBunker) to owners and operators to facilitate CO2 emission reductions and optimise vessel earnings. 
Read more: Bunkerspot
 
Singapore launches 'Playbook' to accelerate 
maritime's
 digital transformation
The Maritime and Port Authority of Singapore (MPA), Singapore Shipping Association (SSA) and Infocomm Media Development Authority (IMDA) have launched a Maritime Digitalisation Playbook (MDP) to help maritime companies accelerate their digital transformation efforts.  
Read more: Seatrade Maritime  

COVID-19
BIMCO publishes COVID-19 crew change clause
BIMCO has produced a COVID-19 Crew Change Clause for Time Charter Parties in response to the extraordinary circumstances faced by many owners whose crew have had to remain on board during the COVID-19 "lockdown" for periods often extending beyond their contracts of employment.  
Read more: Bimco  
Oil tanker quarantined in Antwerp after COVID-19 outbreak
The Belgian port of Antwerp has quarantined a Maltese-flagged oil tanker until at least July 4 after more than half of its crew tested positive for COVID-19, the port authority said on Thursday.  
Read more: Reuters  
Maritime
Free Report
Welfare 2.0
:
 How can the next generation of technology enable better crew safety, health and wellbeing at sea?
This 30-page report, published in partnership with Inmarsat explores the role technology can play in improving the welfare of the 1.6 million men and women who work at sea. 
Download: Thetius  
Free Event
Marine Lubrication
: 
improving procurement through to performance
The days of one contract manager in a corner office quietly handling a shipping company's entire fuels and lubes requirements are numbered. Digitalisation means greater transparency and efficiency is available from procurement through to performance. 
Register now: Rivieramm 
Be the first to see Bulugo's Roundup: Register your email and receive it directly to your inbox
You may also be interested in
The Tug of War & Bunker Prices
As tensions between Russia and Ukraine continue, the shipping industry is feeling the effects in a major way.
2 Min read
Request Bunker Prices on-the-go
Why a What's App Chat Feature is Essential for the Shipping Industry
2 Min read