Bunker and Lubricants News Round up – Issue 06
w/c: 8th June 2020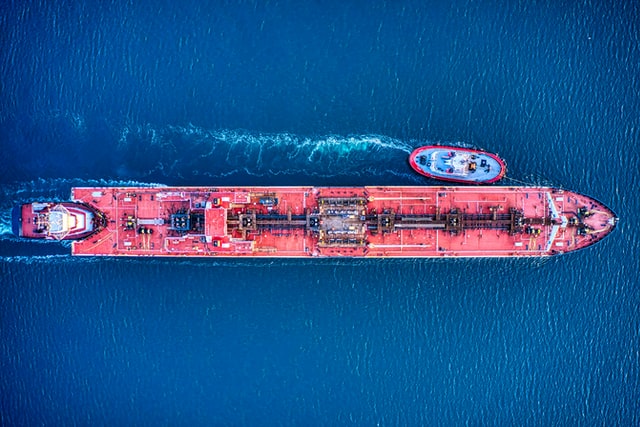 World News
Maritime world mourns Steve Parks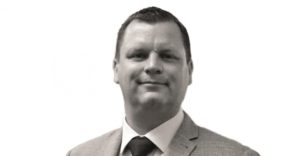 The maritime world has been in shock this week due to the death of Steve Parks, Founder and Managing Director of Wake Media. The Bulugo team has been deeply saddened by this news.  
He was a great friend and legend within maritime circles; a larger than life character who radiated warmth and energy. He will be greatly missed by us and all who knew him. 
Several Hundred Ships May Need Engine Upgrades to Cope With VLSFO
As many as a few hundred large ships may need some engine upgrade work to cope reliably with the new very low sulfur fuel oil (VLSFO) blends, according to engineering company Wärtsilä. 
The shift in the dominant bunker fuel from high sulfur fuel oil (HSFO) to the new 0.5% sulfur VLSFO products as part of the IMO 2020 change has generally been a surprisingly smooth transition so far, with most ships changing fuel towards the end of last year and few yet reporting significant problems.
Read more: Ship & Bunker
Scrub that – Pandemic forces ship owners to shelve anti-pollution gear

Ship owners are postponing or cancelling the installation of "scrubbers" that extract harmful sulphur emissions from their vessels as the coronavirus pandemic tightens finances. 
 
Read more: Reuters 


HES International Launches VLSFO production at Resurrected German Refinery
Terminal operator HES International has announced the start of very low sulfur fuel oil (VLSFO) production at the resurrected Wilhelmshaven refinery in Germany. The company has brought back online the vacuum distillation unit at Wilhelmshaven to produce VLSFO in time for IMO 2020. HES bought the refinery in 2011 but had turned it into a storage site. 
Read more: Ship & Bunker 
Oil Plummets With Economic Jitters Surging Through Markets
Bloomberg: Crude futures plunged by the most in more than two weeks as jitters reverberated through markets a day after the Federal Reserve provided a gloomy outlook for the U.S. economy.
Read more: G Captain/Bloomberg

Climate Change/Future Fuels
BMW Group Joins UECC in Testing Biofuel Bunkers
Car manufacturer BMW Group has joined UECC in a test of biofuels as a bunker fuel, the companies said Tuesday. UECC is testing the bio-fuel oil produced by GoodFuels on board its vehicle carrier the M/V Autosky during a three-month trial. BMW will pay its share of the fuel premium for using biofuels rather than conventional bunkers, the companies said in an emailed statement.

Read more: Ship & Bunker


Framework agreement signed for China's first Offshore LNG Bunkering Hub
The Shenzhen Offshore International Refuelling Centre will be jointly constructed by Yantian Port Group, China National Petroleum Corporation and Shenzhen Gas Group. 
The project will focus on the ship-to-ship refuelling of large containerships at sea, and the LNG bunkers will be sourced from CNPC's facilities in southern China, such as Hainan and Shenzhen.
Read more: Bunkerspot

Operators warned not to ignore fuel while tankers are on storage duties
The remarkable conditions created in the first months on 2020 will go down in tanker market folklore. The start of 2020 was a worrying time for tanker operators – had all the provisions and planning been enough to cope with the introduction of the IMO 2020 global cap on sulphur in marine fuel? Five months into 2020 and with the benefit of hindsight, it appears IMO 2020 went relatively smoothly; there was no loss of power on hundreds of vessels during the fuel transition and for the most part, there was no shortage of low-sulphur fuel oil or blended fuel either. The outlook for Q1 2020 was rosy, but not spectacular. 
Read more: Riviera
COVID-19
COVID second wave would slam ocean shipping
Businesses are reopening, coastal vacation rentals are selling out, container volumes into West Coast ports are rising, the S&P 500 briefly erased its losses, and stock fervor is so intense that investors are trading ultimately worthless shares of bankrupt companies. You might almost think that the coronavirus crisis was over. It isn't.

Read more: Hellenic Shipping News
Digital transformation
UK maritime technology firm paves the way for greener oceans with 'micro-bubble carpet'
A "carpet of micro-bubbles", developed by UK firm Silverstream Technologies, improves fuel efficiency in the shipping industry and has landed the business a £1 million deal with US shipping giant, Carnival Cruises. 
Read more: Gov UK  
India moves forward with digital Bills of Lading
India is to integrate electronic Bills of Lading (eB/L) and digital documentation into the country's electronic Port Community System (PCS), incorporating Blockchain Document Transfer (BDT) to manage the secure exchange of data.
Read more: Smart Maritime Network

Maritime Events and Initiatives
'Business as usual' not an option for employers, warns global maritime survey
Shipping industry employees are prioritising greater efforts to improve diversity and inclusion, as well as workplace support for training and development – and are increasingly prepared to look for new jobs elsewhere, according to the results of a major annual survey. 
Read more: The Digital Ship
Esben Poulsson leads line-up of speakers announced for Digital Maritime Week
The International Chamber of Shipping Chairman is among a stellar line-up of leading experts confirmed to lead discussions during Digital Maritime Week, which features a series of live industry-focused webinars and will take place from 22 – 26 June 2020.
Read more: Seatrade Maritime
You may also be interested in
The Tug of War & Bunker Prices
As tensions between Russia and Ukraine continue, the shipping industry is feeling the effects in a major way.
2 Min read
Request Bunker Prices on-the-go
Why a What's App Chat Feature is Essential for the Shipping Industry
2 Min read