Bunker and Lubricants – Weekly News Roundup
w/c: 9th May 2020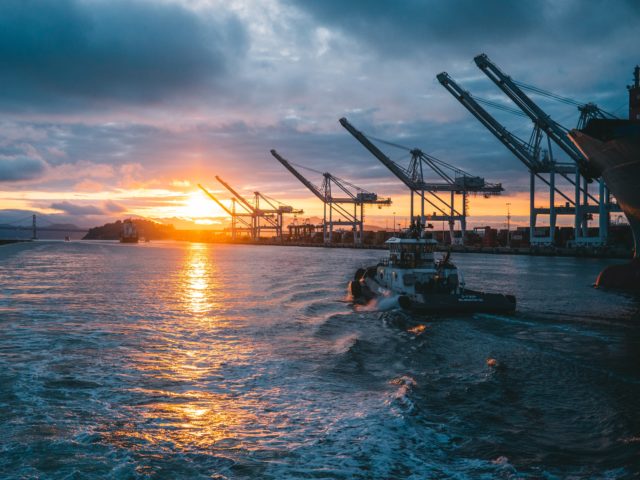 World News

 – bunker fuel
Stena Bulk Plans Biofuels Roll-Out After Successful Trial
Shipping company Stena Bulk is seeking to roll out its use of biofuels to more ships after a successful trial of a product from supplier GoodFuels. (Ship & Bunker)
Read more: https://shipandbunker.com/news/world/721484-interview-stena-bulk-plans-biofuels-roll-out-after-successful-trial 
Oil traders see market starting road to recovery
Crude oil traders expect the market to be closer to balance in the next few months as production cuts are implemented and the global transport system emerges from a coronavirus lockdown. (Hellenic Shipping)
Read more: https://www.hellenicshippingnews.com/oil-traders-see-market-starting-road-to-recovery/ 
OceanConnect
 Teams in Hamburg and Ath
e
ns Leave Company
Marine fuels trading company OceanConnect's teams in Hamburg and Athens are leaving the company, according to sources familiar with the situation. (Ship & Bunker) 
Read more: https://shipandbunker.com/news/emea/821515-oceanconnect-teams-in-hamburg-and-athens-leave-company-sources 
Drones to Carry Carg
o
A Singaporean startup wants to use drones to take cargo to ships. F-Drone has "large-scale and on-demand aerial deliveries" in its sights, according to co-founder Nicolas Ang as quoted in the Drone Life publication. (Ship & Bunker) 
Read more: https://shipandbunker.com/news/apac/506105-drones-to-carry-cargo-report 
World News

– lubricants
VPS identifies over 40 Vessels with engine damage using a combination of VLSFO and 40BN lubricants
An investigation conducted by an experienced team at international fuel testing and inspection company Veritas Petroleum Services (VPS) has identified over 40 vessels suffering from major engine damage since starting to bunker Very Low Sulphur Fuel Oils (VLSFOs). The vessels, in all cases, saw calcium compounds being deposited on the piston top despite the use of 40BN (base number) engine oil as recommended by suppliers. (Manifold Times)
Read more: https://www.manifoldtimes.com/news/vps-investigation-identifies-over-40-vessels-with-major-engine-damage-since-vlsfo-switch/ 
Coronavirus
Container Shipping Demand to Pick Up in July, August: Ocean Network Express
Jeremy Nixon, chief executive officer at Ocean Network Express Holdings Ltd., discusses the impact of coronavirus on the container shipping industry when they're likely to see a rebound. He speaks on "Bloomberg Daybreak: Asia." (Bloomberg)
Watch now: https://www.bloomberg.com/news/videos/2020-05-12/container-shipping-demand-to-pick-up-in-july-august-ocean-network-express-video-ka39net3 
Coronavirus: 'Up to 2,000' UK seafarers stranded
The UK Chamber of Shipping wants the UK government to become the first to sign up to a global plan to get crews home. And the Nautilus International maritime union said seafarers stuck on ships for months were depressed and homesick, "with no end in sight" to their ordeal. (BBC News) 
Read more: https://www.bbc.co.uk/news/uk-politics-52558639
Coronavirus May Accelerate Digitalisation of Bunker Industry: IBIA
Measures being implemented to ensure social distancing while carrying out bunker operations may accelerate the industry's moves towards using electronic paperwork, according to IBIA. (Ship & Bunker)
Read more: https://shipandbunker.com/news/world/883600-coronavirus-may-accelerate-digitalisation-of-bunker-industry-ibia

Climate Change/Future Fuels
How green stimulus measures could fuel the decarbonization of shipping
Shipping's Great Transformation can build resilience, reduce vulnerability, cut carbon. Policymakers should invest in shipping's green transition as a key element of stimulus measures to kick-start the global economy (World Economic Forum) 
Read more: https://www.weforum.org/agenda/2020/05/green-stimulus-policy-decarbonization-shipping-industry-renewable-energy-transition-fuel/
Wartsila is testing ammonia as a viable fuel for shipping at its 
centre
in Vaasa
In a significant expansion of its future fuel testing programme, Kaj Portin, General Manager, Fuel & Operational Flexibility, Wärtsilä Marine, confirmed that Wärtsilä Marine had successfully tested the addition of ammonia (NH3) into a combustion research unit earlier in 2020. (Motorship) 
Read more: https://www.motorship.com/news101/alternative-fuels/wartsila-advances-ammonia-and-hydrogen-research 
Digital transformation

Standardisation
 and the importance of data collaboration between shipping lines
In serving the multitude of clients bringing goods from their point of origin to their point of destination, the supply chain industry may be conceived as a network of actors having different capabilities to fulfil the needs of the customer – and the networked economy of container shipping relies on collaboration. (Smart Maritime Network) 
Read more: https://smartmaritimenetwork.com/2020/05/14/standardisation-and-the-importance-of-data-collaboration-between-shipping-lines/
Bunker Metric rolls out new bunker planner functionality
The BunkerPlanner bunker procurement optimisation tool now includes functionality to assist vessel operators to reduce costs 'under any market combination of TC rate and bunker prices'. (Bunkerspot) 
Read more: https://www.bunkerspot.com/global/50494-global-bunker-metric-rolls-out-new-bunkerplanner-functionality
How is big data being used in marine insurance?
Marine insurance has always depended on data. Accurately predicting, evaluating, and pricing risk fundamentally relies on access to good quality data. With a wealth of data now at its fingertips, how is the marine insurance industry making use of it? (Thetius)
Read more: https://thetius.com/big-data-in-marine-insurance/
Online Platform set up for Gas Bunkers
An online gas brokerage, which launched late last month, aims to supply natural gas as bunker fuel to ships. (Ship & Bunker)
Read more: https://shipandbunker.com/news/emea/193806-online-platform-set-up-for-gas-bunkers 
Maritime events and Initiatives
SMM 2021: New impetus for the maritime transformation
Not surprisingly, the effects of the pandemic were the main topic at the SMM Advance Press Conference. Leading experts assessed the current situation in the shipping industry and its consequences for the SMM agenda, which will focus on Green Shipping and Digitalisation. (Sea News) 
Read more: https://seanews.co.uk/maritime-industry/smm-2021-new-impetus-for-the-maritime-transformation/
IMO – 
Day of the Seafarer will be celebrating its 10th anniversary on 25 June
This year, the Day of the Seafarer campaign calls on Member States to recognize seafarers as key workers – and to provide them with the support, assistance and travel options open to all key workers during the pandemic.  #SeafarersAreKeyWorkers (IMO)
Read more: http://www.imo.org/en/About/Events/dayoftheseafarer/Pages/Day-of-the-Seafarer-2020.aspx 

Podcast 137: Sakura Kuma, Executive Director of YKIP, Yokohama-Kawasaki International Port Corporation
Listen to Sakura Kuma who has a holistic view of the port. She has worked as a terminal operator, business developer, landlord, port investments and she thinks that being able to walk in someone else's shoes makes you more understanding of different perspectives. Sakura works with marketing & sales right now but her mind is geared towards CSR and how to become a responsible port contributing to the future development of the maritime industry. (ShippingPodcast)
Tune in: https://shippingpodcast.com/
Be the first to see Bulugo's Roundup: Register your email and receive it directly to your inbox
You may also be interested in
Maritime News Round up
The European Parliament voted yesterday in favour of including greenhouse gas emissions from shipping in the European Union's carbon market from 2022, potentially one of the biggest rule changes to hit the industry for years.
3 Min read
Maritime News Round Up
Bulugo's selection of top news articles from across the maritime industry this week, including Bunkers, Future Fuels, Lubricants and more.
3 Min read