Marine Digitalisation: Buy or build your own technology?
The 4 top questions to explore before making a decision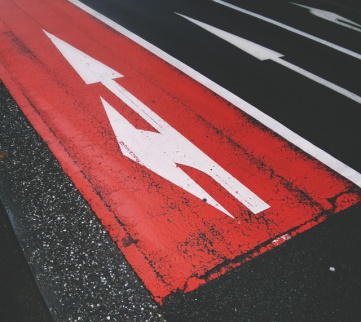 Gone are the days when a decision was needed to embrace digitalisation or not. Digital initiatives have supercharged the maritime sector in abundance over the last couple of years. However, those who decided to watch and wait generally find themselves out of business or unable to keep up versus the competition. The question now is whether you should buy the technology you need from a third party (also known as 'white-label') or build it yourself.   
Deciding to buy technology or build your own is not only an important decision, it can be a difficult one. There are pros and cons to both methods; understanding which solution is best for your business is paramount to ensuring your company's needs are met. 
Building your own technology can help incorporate the specifics that you require and put your "personal touch" on the final product. While this is great in theory, it will require a lot of expertise to build, test and ultimately implement. Depending on the size of the organisation there can also be a lot of red-tape and arduous sign-off processes, elongating the time it takes for the technology to be rolled out to market.  If you're willing to invest the time and money, then building may be right for you; if not, then buying from or partnering with a specialist may be a better solution. Before you make the call, ask yourself these questions:
1. How much customisation do you need?
When you buy technology, many features are already built in. This makes it quick and easy to implement—unless you require a long list of custom features. Adding customisation can quickly escalate the costs associated with buying technology solutions, so make sure you get a complete quote before you commit to a partner.
You'll also want to check to see how much customisation is possible and make sure the functions you require are possible to add. If you have enough expertise in-house to do your own enhancements, buying technology that allows you to easily 'add–on' features can be a good solution. 
2.
Does the
technology solve
a 
long-term
 solution? 
The initial investment of building your own technology can be enormous. It can take a long time and a significant budget to implement. But it's important to consider not only initial costs, but cost over time. If you're paying a monthly or annual fee to a service provider, that cost will continue as long as you're using their service. 
If you're building your own, the costs will go down sharply over time, especially, if you're planning to use this technology for many years to come. You will just need to be mindful of ongoing operational costs, like hosting, cloud service fees and the up-keep of legacy systems to stop your technology becoming out-dated. 
3. Do you have the
e
xpertise in
–
house to build it better than anyone else?
There's nothing worse than getting started on a complex project only to realise, halfway through and thousands of dollars in, that you don't have the necessary expertise to complete it. Avoid this pitfall by doing an honest analysis of your team's skills before starting out. If you have the brainpower and the subject knowledge on hand, go for it! 
If you're considering outsourcing to an extended team, for example a Digital Agency, you will also need to be confident that they can pull it off, in time and on budget. With a clear agreement on who owns the Intellectual Property (IP). This can become a bit tricky if the agency is using an existing house style of code for the base technology.
4. How
q
uickly
d
o 
y
ou 
n
eed it 
b
y?
Is this a project that needed to be completed yesterday? Or is it something you'd like to do sometime down the line? Building your own technology can be incredibly time-consuming, and it can usually take a lot longer than the initial estimate. If you have lots of time to complete your system, building is a great option—but if you're working on a tight deadline, buying is the safer choice. 
Incorporating new technology is not only an exciting way to grow your business, it is becoming essential in a competitive maritime space, where keeping costs down is key. But before committing to build or buy, make sure to take a thoughtful look at which one is a better choice for you.  
If you have a laundry list of customisation requests for your specialised business, want a tool you can use for years to come and have the know-how to get it done, building your own technology is a great option. But if you just need something simple and straightforward that is instantly available, or in-house technical expertise is limited; buying or leveraging existing technology will likely be better.  
You should also consider the "Opportunity Cost" of building your own. If there is a market which could be accessed tomorrow if you had the technology today; you effectively lose this revenue every month that you're building your own solution. 
Ultimately, your time, budget and skill constraints will determine what solution works best for your company.
Case Study:

 

Example of an

 arduous

 

marine fuel transaction 

transformed by technology

.
Traditional 

manual 

process V's Technology driven process:
 Traditional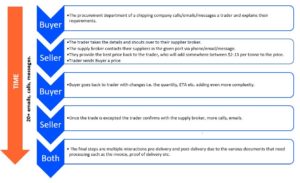 Technology
The supplier recognises that their processes could be more streamlined and decided to source an external platform which would transform their ways of working.  
Bulugo's solution enabled them to digitalise their arduous process; redirecting time saved to business development activities and making significant cost reductions in their business adding directly to the bottom line. They were also able to improve their customer experience by providing the 'human touch' thorough easy online centralised communications. 
About 
Bulugo
– did you know?
As well as operating their own successful bunker fuel and marine lubricants procurement platform. Bulugo offers a white–label solution for suppliers and buyers of bunkers and marine lubricants.  
Its emphasis is keeping it simple, integrating into existing business processes and systems to simplify communication flows, speed up the order to cash process, and ultimately remove cost from a business to help maritime companies both to thrive and survive.  
For more information visit bulugo.com or contact peter.rossi@bulugo.com 
You may also be interested in
The Tug of War & Bunker Prices
As tensions between Russia and Ukraine continue, the shipping industry is feeling the effects in a major way.
2 Min read
Request Bunker Prices on-the-go
Why a What's App Chat Feature is Essential for the Shipping Industry
2 Min read