Maritime News Round Up – Issue 29
16 - 20 November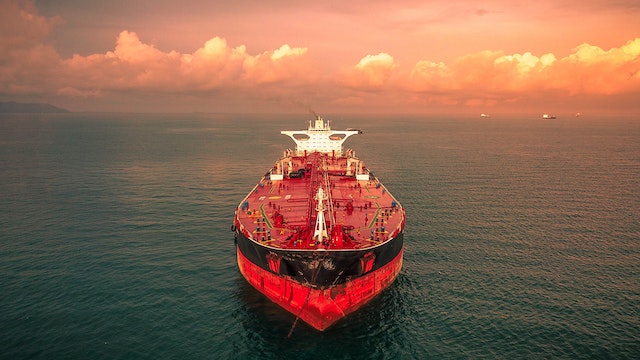 Bunker fuel

FEATURE: Could a Clearing House for Bunker Trades Solve the Industry's Credit Problems?
One solution to the mounting credit and legal risks faced by both buyers and sellers in the bunker market could be to set up a clearing house for marine fuels trades, according to brokerage NSI.
Ship & Bunker 
Shipowners to IMO: We Want $2/
mt
 Bunker Levy to Fund Decarbonisation Efforts
Major international shipowner associations today called on governments to back their proposal to place a $2/mt levy on marine fuel consumed to help fund industry efforts towards decarbonisation.  Ship &Bunker
Decarbonisation
Could the shipping industry derail plans to address the global climate emergency?
The shipping industry will be free to continue producing more emissions for the next decade, thanks to a new rule quietly agreed by countries on Tuesday. Countries from across the world have this week been debating how to address shipping's enormous climate impact at a key meeting held virtually by the UN's International Maritime Organization. On Tuesday, all but three countries agreed to an amendment to the rules that would allow shipping emissions to continue to soar in the short term. The Independent
Maersk has no plans to invest in LNG-Fuelled vessels
'We would rather go from what we do today straight to a CO2 neutral type of fuel,' says Maersk's Chief Executive Soren Skou. His comments came during the presentation of Maersk's Q3 2020 results, which saw the company's ocean segment achieve an increase in profitability from $511 million to $1.8 billion, despite a quarterly 3.6% decrease in volumes. Skou said that the company is anticipating that Q4 will be a stronger quarter than Q3. Bunkerspot

The futuristic cargo ship made of wood

The shipping industry's climate impact is large and growing, but a team in Costa Rica is making way for a clean shipping revolution with a cargo ship made of wood. In a small, rustic shipyard on the Pacific coast of Costa Rica, a small team is building what they say will be the world's largest ocean-going clean cargo ship.
BBC 
Shipping's CO2 emissions set to grow efficiency gains
An ageing global fleet and historically low levels of shipbuilding could challenge the realisation of the IMO's CO2 reduction targets, says Swedish big-data firm Marine Benchmark. Bunkerspot
Fujairah fuel oil stocks drop to 21-month low
Fuel oil stocks at the Middle Eastern hub of Fujairah have dropped to the lowest level in almost two years, according to data from the Fujairah Oil Industry Zone and price reporting agency S$P Globa Platts. Ship & Bunker 
All in: decarbonisation requires global, IMO-led approach
At Riviera's Tanker Shipping & Trade Conference, Europe, a panel of experts said International Maritime Organization's (IMO) efforts are the best option for successful decarbonisation regulation and enforcement in shipping. Riviera 
Ammonia requires massive scale up to meet shipping's needs
While touting ammonia's potential as a frontrunner, ABS director for global sustainability Rene Laursen noted that production of the fuel would have to be scaled up massively. At present, ammonia is produced by the century-old Haber-Bosch process which has been optimised with little scope for improvement. Producers are now looking at using carbon capture in production (blue ammonia) or renewables (green ammonia) to produce the fuel. Riviera
World's Largest Ethane Carrier Delivered
MISC Berhad (MISC) has taken delivery of the world's largest very large ethane carrier (VLEC) at the Samsung Heavy Industries (SHI) shipyard in Geoje, South Korea. Marine Link 
MEPC agrees on hybrid emissions measures
As expected, member states at the International Maritime Organization's (IMO) Marine Environment Protection Committee (MEPC) rubber stamped plans outlined last month for short-term measures to cut carbon emissions across the entire merchant fleet. Splash247 
Marine Lubricants
Chevron Tools and Solutions for Engine management
234 global maritime stakeholders participated in a highly topical discussion when Chevron collaborated with the IMarEST to host a webinar deliberating the impact of a wide range of marine fuels on cylinder oil lubrication that stands as a bulwark for protecting engines. Hellenic Shipping News

Digitalization

Norwegian group spends US$1.9M on cloud and AI specialist
Growing demand for cloud-based solutions and remote control in shipping has driven a Norwegian company to spend €1.6M (US$1.9M) to acquire a leader in these services. Riviera 
31 ICTSI terminals link to TradeLens blockchain platform 
International terminal operator ICTSI has signed up to connect all of its 31 terminals across 19 countries to the TradeLens blockchain data sharing platform jointly developed by IBM and Maersk, which will provide all of those facilities with permissioned access to information on cargo movements in advance of vessel arrivals. Smart Maritime Network

Maritime
China's resilience can help global recovery, too
Amid these challenging times, China's 14th Five-Year Plan (2021-25) will be very relevant not only to the country's development, but also to global economic recovery. While the US and major European economies struggle with a resurging spread of COVID-19, China's success in bringing the pandemic under basic control provides hope. The new five-year plan seems to stimulate growth at the right time. Hellenic Shipping News 
Maersk CEO Expects Biden Presidency to Smooth EU Trade Relations
The chief executive officer of the world's biggest container shipping company says trade relations between Europe and the U.S. will probably become more "collaborative" under the presidency of Joe Biden. Soren Skou, the CEO of A.P. Moller-Maersk A/S, said he doesn't expect the global trade outlook to change fundamentally, regardless of who's in the White House. Bloomberg
Shipping lines changing course with UK-Europe services as Brexit looms
Alterations to shortsea container and ro-ro sailing schedules between the UK and continental Europe are taking place as shippers look to secure supply chain continuity as the Brexit transition period approaches its climax. Loadstar
Iranian shipping companies blacklisted in latest US sanctions
The US has imposed a new round of sanctions against Iran, blacklisting a foundation controlled by supreme leader Ayatollah Ali Khamenei and the country's intelligence minister. The sanctions have blacklisted Bonyad Mostazafan, a foundation controlled by Khamenei that has activities in critical sectors of Iran's economy, including finance, energy, construction, and mining and its subsidiaries. Splash247

Events
Marine Lubricants webinar week, 23 – 27 November
Beginning Monday 23 November, we will be holding a series of daily webinars, meticulously researched and organised to address marine lubricants with the maritime professionals you want to hear from. The webinars are designed to strike the right balance between transmission of key information and interaction with the expert panel assembled. Riviera Events
FUJCON 2021 goes digital
The organizers of the FUJCON bunker conference due to be held in Fujairah next year have followed other companies in taking their event online. The conference will now be held online on March 22-24. Ship & Bunker
You may also be interested in
The Tug of War & Bunker Prices
As tensions between Russia and Ukraine continue, the shipping industry is feeling the effects in a major way.
2 Min read
Request Bunker Prices on-the-go
Why a What's App Chat Feature is Essential for the Shipping Industry
2 Min read