Maritime News Round Up – Issue 22
28 September - 2 October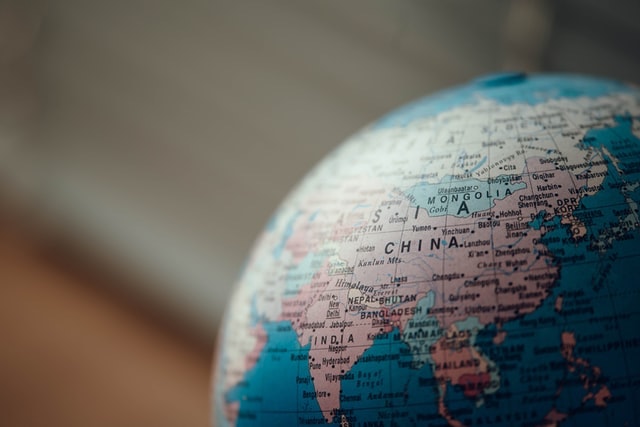 Bunker fuel
S&B MARKET SURVEY: Global Bunker Hub Demand Dropped by 9% in Q2
Demand at marine fuel hubs sank by just over 9% overall in second quarter at the peak of the Covd-19 crisis, according to a market survey of bunker sales volumes in 16 leading global bunkering locations. Ship & Bunker
MABUX: Bunker Market Reflects Oil Market's Dynamics
Oil has been stuck in a narrow trading range in the low $40s more or less since July after the market began to worry that even with large supply cuts from OPEC+ and curtailments in the U.S., demand will not recover fast and strong enough to draw down the record-high inventories that had built in the second quarter. Global Bunker market in turn has mirrored general trends of crude indexes.
The World Bunker Index MABUX has risen slightly for a week. The 380 HSFO index rose by 0.20 USD from 290.81 to 291.01 USD/MT, VLSFO added 7.00 USD globally: from 339 to 346 USD / MT, MGO index gained 5.21 USD: from 405.14 to 410.35 USD / MT. Global Scrubber Spread (SS) (price difference between 380 HSFOs and VLSFOs) has widened by 4.56 USD and averaged 51.84 USD (47.28 USD a week ago). Hellenic Shipping News
Decarbonisation
Shell backs hydrogen and fuel cells to cut shipping's carbon footprint
Energy giant Shell is zoning in on hydrogen, fuel cells and the more immediate use of biofuels and LNG as it maps out its pathway to achieve net-zero emissions for shipping by 2050. Tradewind
DHL to decarbonise all 'less-than-container' load shipments with biofuels
Ocean freight specialist DHL Global Forwarding will use marine biofuels to neutralise the carbon emissions of all less-than-container load (LCL) shipments, in a move to minimise ocean freights' impact on the environment. Seatrade Maritime
Trafigura proposes carbon levy on bunker fuels for low-carbon fuels to be more viable
Singapore- based multinational commodity trading company Trafigura Pte Ltd published a paper proposing the International Maritime Organisation introduce a carbon levy of between USD 250 and USD 300 per metric tonne of CO2 equivalent on shipping fuels, in order to make zero- and low-carbon fuels more economically viable and more competitive. Manifold Times 
Harvey Gulf further commits to lower emissions with battery orders to upgrade fleet
US-based marine transportation company Harvey Gulf International Marine said it will continue the transformation of its fleet ahead of other U.S. flag operators by committing to install 10 additional battery systems on its vessels. Manifold Times

Marine lubricants
Making gains through purchasing platforms
It is not always breakthroughs in fuel or lubricant technology that produce savings in the machinery space; new, smart online platforms are driving optimisation and savings. Riviera

Digitalisation
BIMCO pushes for international guidelines for ship/shore communication at IMO
Standardising and harmonising electronic ship/shore communication for reporting purposes is high on the agenda at the International Maritime Organization's (IMO) virtual Facilitation Committee (FAL) meeting next week (FAL 44). The Digital Ship  
BSM digitises ship management with new mobile app
Bernhard Schulte Shipmanagement (BSM) is further digitising its ship management operations by implementing a new mobile application QDMS WIKI. The maritime solutions provider allows its employees synchronised access to all latest BSM procedures, manuals, and documents – anywhere and at any time, even in areas without internet access. The Digital Ship 
Kongsberg Digital Partners with MAN on Project for Höegh 
Autoliners
In order to accelerate the rate of digitalization in the maritime industry and secure greater value for customers on both sides, Kongsberg Digital and MAN are now formalizing the MoU from October 2019 and entering into a strategic digitalization partnership. Their first joint project is together with Höegh Autoliners. Maritime Executive
NYSHEX raises $13.5m to grow digital container contract platform
The New York Shipping Exchange (NYSHEX), a digital forward freight contracting platform for container shipping, reports that it has raised $13.5 million in additional growth financing to support further expansion of the business. Smart Maritime Network 
Is Covid-19 accelerating digital engagement in maritime?
The second of a series about the impact of Covid-19 on the maritime industry, V.Group's new 'Life After Lockdown' discussion paper is focusing on how the pandemic is acting as a catalyst for technological advancements and bringing acceleration in the maritime industry's digital engagement. Here is what we learnt. Ship Technology 
Maritime
Seafarers Stranded by Virus Spark a Sudden Jump in 
Labor
 Costs
Shipowners are facing rising labor costs as widespread Covid-related restrictions limit movement of seafarers and make crew swaps more expensive. Bloomberg  
UK Chamber of Shipping Calls for Further Government Support for Maritime Sector
Further government support for the maritime sector may be needed for the UK to grow its presence in the global blue economy and reach its decarbonisation targets, according to the UK Chamber of Shipping. Ship & Bunker
Castor Maritime grows fleet to six with Japanese 
panamax
 acquisition
Nasdaq-listed dry bulk owner Castor Maritime has grown its fleet to six with the acquisition of a panamax bulker. Castor says it has entered into an agreement to purchase a 2010 Japanese-built panamax dry bulk carrier for $13.86m from an unaffiliated third party. Splash247 
Updated COVID-19 Guidance for Shipping
The International Chamber of Shipping has released new health guidance to help the shipping industry combat the spread of COVID-19, now nine months into the pandemic. G Captain 

Events
Maritime Week Americas 2020 Virtual conference, 21-22 October 2020
Petrospot are launching the first Maritime Week Americas Virtual Conference, an amazing event designed to recreate the unique sounds, colours and fun of the onsite conferences that hundreds of delegates from all over the Americas have grown to love for more than a decade. Register  
Posidonia Web Forum Week 2020
The Week replaces the planned live Podisonia event and brings together leading media for a series of web conferences and forums taking place from 26-30 October 2020. Register 
IBIA Annual Convention 2020 – Going Global: Bunkering & Shipping in a New Era:
3 – 5 November 2020
To be held over three days, this dynamic event will include a virtual exhibition hall, access to extensive in-depth on-demand content, and a series of both regional and globally-focused live panel discussions with audience participation. View event details 
 
You may also be interested in
Marine Digitalisation: Buy or build your own technology?
Gone are the days when a decision was needed to embrace digitalisation or not. Digital initiatives have supercharged the maritime sector in abundance over the last couple of years. The question now is whether you should buy the technology you need from a third party or build it yourself.
4 Min read
Bulugo offers $20m finance facility for bunker and lubricant buyers
ANNOUNCEMENT: Whitehall Finance and Bulugo announce partnership offering buyers external unsecured finance of up to $20 million under an exclusive agreement
3 Min read