Maritime News Round Up – Issue 27
02 - 06 November 2020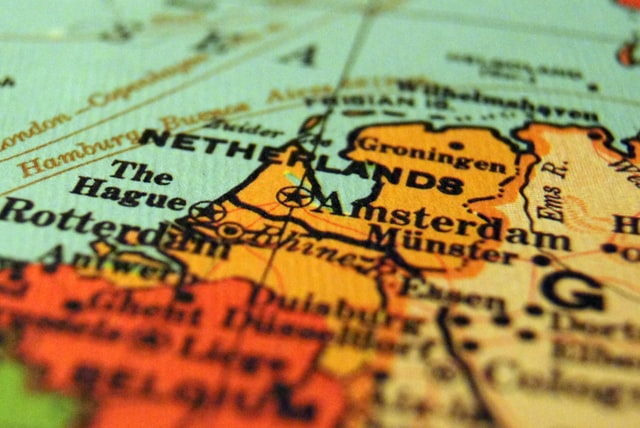 Bunkering
MABUX: Bunker market this morning, Nov.06
MABUX World Bunker Index (consists of a range of prices for 380 HSFO, VLSFO and MGO (Gasoil) in the main world hubs) continued slight upward trend on Nov.05:
380 HSFO – USD/MT – 296.50 (+3.11)
VLSFO – USD/MT – 345.00 (+6.00)
MGO – USD/MT – 404.89 (+1.62)  
Meantime, world oil indexes declined slightly on Nov.05 with attention turning back to the ongoing rise in COVID-19 cases around the world, underlining worries about energy demand as economies slow. Mabux

RPT-Fuel oil outshines other refined products in Asia on tight supply, demand recovery
Asian refiners' profit from producing very low sulphur fuel oil (VLSFO) climbed to six-month highs this week as output cuts keep supplies tight while demand for the shipping fuel at most ports are back at pre-pandemic levels, traders and analysts said. Reuters 
Euronav
changes VLSFO stockpile strategy again
Tanker owner Euronav has resumed drawing down the stocks of VLSFO it built up last year at higher prices the company said Thursday. Ship & Bunker
Decarbonisation
The global hub for trading natural gas moves to the Netherlands
The Dutch natural gas market is reinforcing its position as one of the most important trading hubs in the world. Trade on the Dutch Title Transfer Facility, as the market is known, is surging as Europe increased imports from Russia, Norway and further afield via liquefied natural gas tankers. Natural gas futures open interest, a tally of outstanding contracts on the Intercontinental Exchange Inc., are at an all-time high in data going back to 2005. Bloomberg 
World's first LPG-f
ueled
very large gas carrier completes sea trials
The world's first liquefied petroleum gas-powered Very Large Gas Carrier (VLGC) has successful complete sea trials and is readying for its return to service. G Captain 
Wah Kwong to buy carbon credits generated from Indian wind farms
Hong Kong bulk shipping operator Wah Kwong Shipping has entered into a memorandum of understanding with CLP Innovation Enterprises, a wholly owned unit of Hong Kong power utility CLP Holdings, to promote decarbonisation in the shipping industry. Splash247 
Bill Gates joins nuclear-powered shipping push
Bill Gates, one of the richest men in the world, has turned his attention to getting ships powered by nuclear energy. The Microsoft co-founder, who turned 65 last week, is also chairman of TerraPower, a nuclear tech company that today announced a new venture with Mikal Bøe's CORE POWER, French nuclear materials handling specialist Orano and American utilities firm Southern Company. The four companies plan to develop molten salt reactor (MSR) atomic technology in the United States. Splash247 
Maritime

Do shipping markets want Biden or Trump for the win?
VesselsValue's Adrian Economakis uses trade data to construct an informed view on how each candidate for the US presidency might impact shipping markets. Riviera
New ICS report sheds light on diversity in shipping
Women make up just 7.5 percent of the world's seafarers, according to a first-of-its-kind report looking into diversity within the shipping industry. The report was released this week by the International Chamber of Shipping. It surveyed more than 200 shipping companies across the world on issues related to diversity in the global shipping labor force. G Captain
Digital Features added to ship classification r
ules
DNV GL is launching a new Digital Features chapter within its ship classification rules, adding three new notations that will enter into force on January 1st, 2021, alongside a 'Smart' vessel notation for assessing and visualising digital vessel features. Smart Maritime Network 
Norway opens cyber resilience centre
Norway will open a maritime cyber resilience centre at the beginning of 2021, just as shipping needs to demonstrate cyber risk management within ship safety documentation. Riviera

Samskip launches digital freight forwarding portal
Samskip Logistics has launched a new mySamskipLogistics global forwarding customer portal to help reefer and other specialised cargo shippers to make freight bookings online and access track and trace information for all of their entered shipments. Up to date details covering shipment status, references and comments are available at any time, together with documents and invoices. The Digital Ship

Events
IBIA postpones annual convention's panel discussions
The International Bunkering Association has postponed the live sections of its annual convention by a week because of technical issues. Ship & Bunker
To be held over three days, this dynamic event will include a virtual exhibition hall, access to extensive in-depth on-demand content, and a series of both regional and globally-focused live panel discussions with audience participation. View event details 
Nor-Shipping reports strong interest in 2021 exhibition
Nor-Shipping, Your Arena for Ocean Solutions, has announced that all of its available main and leading partnerships have been taken for its 2021 outing, taking place in Oslo and Lillestrøm 1-4 June. DNV GL and DNB have secured the roles of Main Partners, with Jotun, Wärtsilä, Astrup Fearnleys, KONGSBERG and Skuld signing up as Leading Partners. Tradewinds will return as Nor-Shipping's Lead Media Partner, while The Norwegian Maritime Authority (Sjofartsdirektoratet) has been confirmed as the Ocean Leadership Conference Partner. ShipInsight
You may also be interested in
The Tug of War & Bunker Prices
As tensions between Russia and Ukraine continue, the shipping industry is feeling the effects in a major way.
2 Min read
Request Bunker Prices on-the-go
Why a What's App Chat Feature is Essential for the Shipping Industry
2 Min read