Maritime News Round Up – Issue 23
05 - 09 October 2020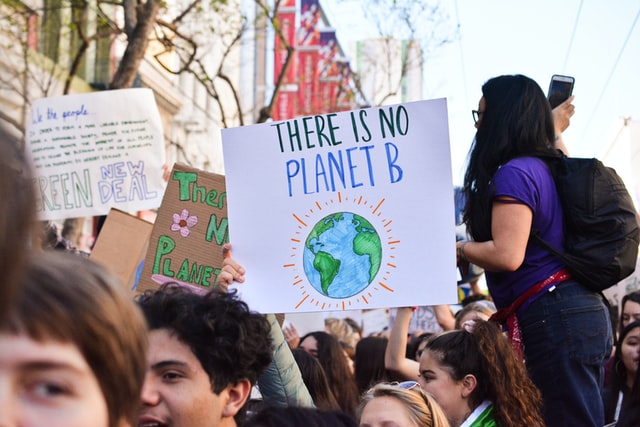 Bunker fuel

Bunker Prices Stabilize Over the Week
Oil market fundamentals continue to be weak especially with increasing COVID-19 cases globally. This surge in infections raises concerns of new lockdown measures on the European continent over the next few months, which may lead to a slower recovery of global oil and fuel demand. The World Bunker Index MABUX has been steady and demonstrated slight irregular changes for a week.
The 380 HSFO index fell from 291.90 to 291.35 USD/ MT (-0.55 USD), VLSFO added 2.00 USD: from 346 to 348 USD / MT while MGO gained 4.60 USD: from 407.70 to 412.30 USD / MT. Hellenic Shipping News

BIMCO calls for ISO 8217 review
We think it is time for ISO 8217 to change from maximum or minimum limits to acceptable value ranges for the relevant parameters, such as viscosity and pour point,' says Christian Bækmark Schiolborg, Manager, Marine Environment, BIMCO. Bunkerspot 
Pavilion Energy and 
Gasum
 partner in global LNG bunker network
In a Singapore – Nordic tie-up Pavilion Energy and Gasum are to partner in developing a global LNG bunkering supply network. Seatrade Maritime
Distillate blending in VLSFO raises concerns
Blending jet and road fuels into the marine fuel pool could lead to a lower flash point, increasing cleaning costs and risking engine damage, ship testing data has shown. The practice is understood not to be widespread in Europe, but has been a greater concern in Asia-Pacific bunker markets. Argus Media
Decarbonisation
Wärtsilä to supply a major LNG/bioLNG production plant for CO2-neutral transport fuels
The technology group Wärtsilä has been awarded a major contract to supply and construct a plant for production of CO2-neutral liquid transport fuels. The plant will liquefy gas from the natural gas grid to produce carbon-neutral LNG. It will have a capacity of approximately 100,000 tons per year and located in Cologne, Germany. The order with Wärtsilä was placed in September 2020. Hellenic Shipping News
Industry Giants Commit to Transparent Reporting of Shipping Emissions
A group of the world's largest energy, agriculture, mining, and commodity trading companies will for the first time assess and disclose the climate alignment of their shipping activities. Maritime Executive 
Hydrogen, biofuels touted as future fuel mix: MSC
Hydrogen and biofuels are forecast to become key components of container shipping's future fuel mix, according to Mediterranean Shipping Company (MSC), which is already pioneering the use of biofuels within its existing fleet. Seatrade Maritime
LNG: a pragmatic path to decarbonisation
By opting for LNG as a fuel now, shipowners can create a pathway to decarbonisation, using existing dual-fuel technologies and drop-in carbon-neutral fuels, while future-proofing their investments. Riviera 

Digitalisation
C-MAP's Fleet Management and Bridge Planning Tools Enhance Efficiency
Shipowners and operators are increasingly incorporating fleet management tools into their operations as they seek to maximize efficiencies, both in the home office and on their ships. As they grow more comfortable with the benefits of the technology, they are looking for more sophisticated solutions. Maritime Executive
SIBCON: MPA Backs Digital Growth for Bunker Sector 

The Maritime and Port Authority of Singapore (MPA) is putting its weight behind the digitalisation of Singapore's bunkering sector with a new plan designed to encourage the sector's own efforts. Ship & Bunker
Indonesia's Banten port to digitalise towage and pilotage operations
Indonesia's port of Banten is looking to digitalise its towage and pilotage operations under a deal to implement Innovez One's marineM digital technology. Seatrade Maritime 
ShipServ's
 new platform gives buyers a view of the sustainability credentials of all suppliers
Maritime trading site ShipServ has unveiled its new platform today giving the shipping industry another transparent tool to cut its carbon footprint. Splash247 
Maritime
Coronavirus: Coastal areas demand £1bn 'kick-start'
More than 40 councils in coastal areas of the UK have demanded a £1bn "kick-start" from the government to help recover from the impact of coronavirus. BBC News
Boris Johnson's Offshore Wind Plan Will Require $58 Billion from Industry
By William Mathis (Bloomberg) — Boris Johnson's plan to quadruple the size of the U.K. offshore wind industry will require $58 billion of investment and careful management of what's a tricky building process in some of the world's roughest waters. GCaptain
Tapiit
Live to launch seafarer mental health live training courses
Maritime digital training firm Tapiit Live will launch a new seafarer mental health training course delivered live to both onshore and offshore, especially for seafarers left stranded onboard vessels due to the coronavirus (Covid-19) pandemic. Seatrade Maritime 
Events
Maritime Week Americas 2020 Virtual conference, 21-22 October 2020
Petrospot are launching the first Maritime Week Americas Virtual Conference, an amazing event designed to recreate the unique sounds, colours and fun of the onsite conferences that hundreds of delegates from all over the Americas have grown to love for more than a decade. Register  
Posidonia Web Forum Week 2020
The Week replaces the planned live Podisonia event and brings together leading media for a series of web conferences and forums taking place from 26-30 October 2020. Register 
IBIA Annual Convention 2020 – Going Global: Bunkering & Shipping in a New Era:
3 – 5 November 2020
To be held over three days, this dynamic event will include a virtual exhibition hall, access to extensive in-depth on-demand content, and a series of both regional and globally-focused live panel discussions with audience participation. View event details 
 
You may also be interested in
Marine Digitalisation: Buy or build your own technology?
Gone are the days when a decision was needed to embrace digitalisation or not. Digital initiatives have supercharged the maritime sector in abundance over the last couple of years. The question now is whether you should buy the technology you need from a third party or build it yourself.
4 Min read
Bulugo offers $20m finance facility for bunker and lubricant buyers
ANNOUNCEMENT: Whitehall Finance and Bulugo announce partnership offering buyers external unsecured finance of up to $20 million under an exclusive agreement
3 Min read