Maritime News Round Up – Issue 28
09 - 13 November 2020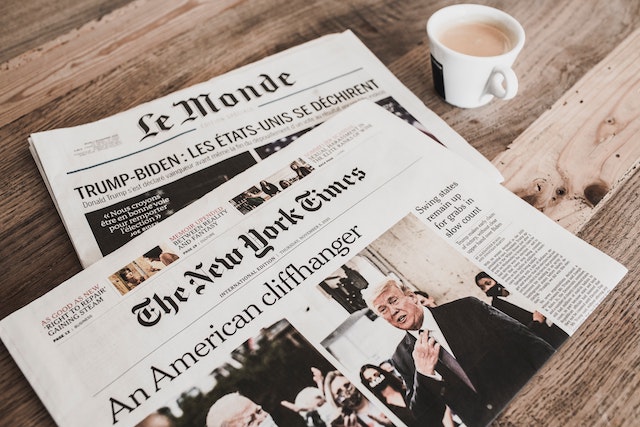 Bunker fuel
MABUX: Bunker market this morning, Nov.13.
MABUX World Bunker Index (consists of a range of prices for 380 HSFO, VLSFO and MGO Gasoil) in the main world hubs) continued to rise on Nov.12: 
380 HSFO – USD/MT – 312.81 (+4.87) 
VLSFO – USD/MT – 370.00 (+2.00) 
MGO – USD/MT – 435.14 (+2.64)
Meantime, world oil indexes decreased on Nov.12 amid mixed inventory numbers and a new explosion of coronavirus cases in the United States. Brent for January settlement decreased by $0.27 to $43.53 a barrel on the London-based ICE Futures Europe exchange. West Texas Intermediate for December fell by $0.33 to $41.12 a barrel on the New York Mercantile Exchange. The Brent benchmark traded at the premium of $2.41 to WTI. Gasoil for December delivery lost $4.75. Today oil indexes continue to decline after a gloomy forecast from the International Energy Agency weighed on the demand outlook. Mabux 
Singapore bunker 
sales
 rise 10.2% year-on-year
Some 4.15 million metric tonnes (mt) of marine fuel were sold at the Port of Singapore last month – 10.2% up on the 3.78 million mt recorded in October 2019. Bunkerspot
Decarbonisation
TORM movin
g
 ahead with scrubber installations
TORM has reported a Q3 EBITDA of $43.4 million, compared to $32 million over the same period last year, as it is continuing to move ahead with its scrubber installation programme. The tanker operator noted that it expects to install 50 scrubbers in total, and as of 30 September 2020 it had installed 43 scrubbers onboard its vessels. Bunkerspot
Mind the methane gap
LNG could cut the shipping industry's CO2 emissions by 25%, but could its methane emissions undermine its climate advantages? Addressing this 'methane slip' is vital to LNG's viability as a clean fuel solution. Hellenic Shipping News
The greatest impediment to the widespread adoption of nuclear power across the merchant fleet?
What's the single greatest thing holding back atomic energy from being deployed as a major form of ship propulsion? Nuclear power has roared back into shipping headlines in the past few months after a decade on the side lines. Splash247
Historic LNG bunkering operation underway in Rotterdam
The LNG-powered CMA CGM Jacques Saade has marked a new milestone as it kicks off its first LNG bunkering in Rotterdam. CMA CGM said called the operation "the largest bunkering operation ever undertaken for a containership." G Captain 
Time to launch carbon plan for shipping is now, industry says
The shipping industry must act now in order to meet U.N. targets to cut carbon emissions by 2050, leading officials said on Wednesday, ahead of a meeting next week that will seek to advance a plan. Yahoo Finance / Reuters 
IMO guidelines on use of methanol as a marine fuel to boost demand
New interim guidelines adopted by the IMO for the use of methanol as a marine fuel will release pent-up demand from shipowners according to the Methanol Institute (MI). Seatrade Maritime News
Digitalization
True digital transformation starts with human capital
GAC's Martin Wallgren says human expertise and technological innovation must work together for digital transformation to be successful. Riviera  
ZeroNorth
 introduces its new bunker recommendation software – 
BunkerAction
Maritime technology company ZeroNorth on Thursday (12 November) announced the launch of its new bunker recommendation software, BunkerAction. BunkerAction, which is being added to the suite of tools in ZeroNorth's Optimise platform, uses data insights to provide tramp shipping operators with recommendations about where, when and what to bunker for vessels across their fleet, it said. This will create a one-stop optimisation tool for operators. Manifold Times 
GTMaritime
 launches software updating service for IMO 2021 cyber compliance
GTMaritime has announced the launch of a new service to manage compliance of its shipboard software installations with IMO's 2021 cyber security requirements, without the need for user intervention. The Compliance Maintenance service will be offered for free to all of the company's existing customers and the 6,500 ships it serves, with all GTMaritime applications installed being automatically updated. Smart Maritime Network 
Maritime
Dry Bulk market receives boost from US election outcome
A toning down of the political uncertainty and turmoil stemming from the US has managed to offer a much need reprieve to the dry bulk market. Even though trade uncertainties dominate, it seems that the overall market sentiment is inclined to believe that things will get better than they are today. Hellenic Shipping News
The time is now for a vaccine distribution ecosystem
The Covid-19 supply chain challenge is of a scale and magnitude no one alive today has ever seen. How best to proceed? Doctors Christopher Holmes and Stephanie Krishnan from market intelligence firm IDC join Dr Raymon Krishnan from Singapore's Logistics & Supply Chain Management Society to assess how best to bring the world out of lockdown. Splash247 
IBIA Convention: The credit squeeze is coming, How will the industry shape up?
Being open about your company and what you are doing is increasingly a requirement of doing business in the shipping and energy industries. But will that trend retain its momentum as the uncertainties build? Ship & Bunker 
Record hurricane season wipes out most offshore oil in a decade
It's the year of the unprecedented and the hurricane season has been no exception. A record-breaking hurricane season shut in an OPEC-nation amount of oil during a global pandemic that decimated demand and sent crude stockpiles soaring. Bloomberg
Augmented Reality supports Subsea 7 operations
Using an augmented reality HOLO Lens, Jumbo has completed its first of two campaigns to support Subsea 7's EPIC projects for Total in Angola: CLOV MPP and Zinia Phase 2. The Digital Ship
Events
Maritime Las Palmas virtual launch and opening of business-to-business meeting platform
The Las Palmas Port Foundation and PROEXCA, the export and inward investment agency of the Canary Islands Government, cordially invite you to join maritime clusters from the Canary Islands, Scandinavia, United Kingdom, Germany, Greece, Belgium, Netherlands and other key maritime nations at the free-to-attend Virtual Launch of Maritime Week Las Palmas – Supplying Ships in the Atlantic, on 17, 18 and 19 November. Register
Marine Lubricants webinar week, 23 – 27 November
Beginning Monday 23 November, we will be holding a series of daily webinars, meticulously researched and organised to address marine lubricants with the maritime professionals you want to hear from. The webinars are designed to strike the right balance between transmission of key information and interaction with the expert panel assembled. Riviera Events
FUJCON 2021 goes digital
The organizers of the FUJCON bunker conference due to be held in Fujairah next year have followed other companies in taking their event online. The conference will now be held online on March 22-24. Ship & Bunker
You may also be interested in
The Tug of War & Bunker Prices
As tensions between Russia and Ukraine continue, the shipping industry is feeling the effects in a major way.
2 Min read
Request Bunker Prices on-the-go
Why a What's App Chat Feature is Essential for the Shipping Industry
2 Min read