Maritime News Round up – Issue 15
10 - 14 August 2020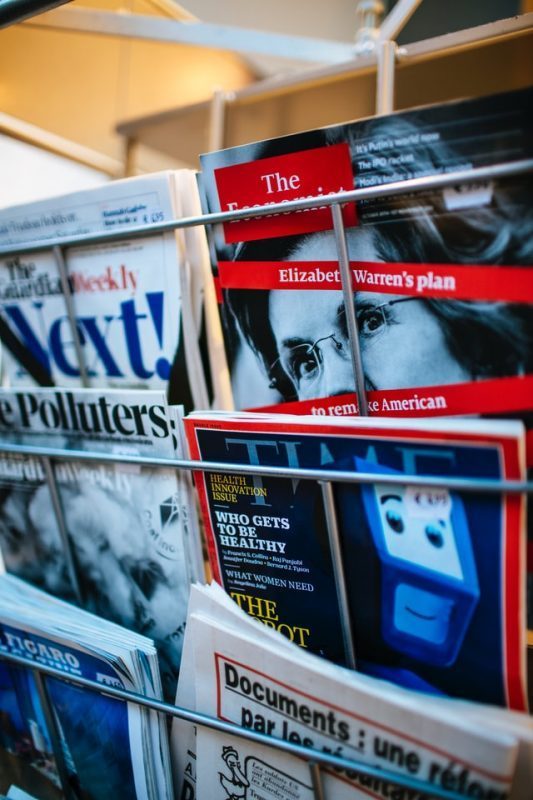 Bunker fuels
HSFO now takes up a quarter of bunker demand in Singapore
High Sulfur fuel oil (HSFO) is now taking up almost a quarter of bunker demand at the world's largest bunkering hub.  HSFO sales were 24% of the total for Singapore in July. Ship & Bunker 
MABUX: Bunker market, Aug. 13.
MABUX World Bunker Index (consists of a range of prices for 380 HSFO, VLSFO and MGO (Gasoil) in the main world hubs demonstrated slight irregular changes on Aug. 12:
380 HSFO – USD/MT – 305.69 (-0.70)
VLSFO – USD/MT – 364.00 (0.00)
MGO – USD/MT – 445.27 (+1.51) 
Hellenic Shipping News 
VPS green findings of bunker quantity investigation
A new white paper from VPS indicates that the average financial losses relating to fuel delivery can be almost $100,000 per vessel per year. VPS's analysis of fuel quantity shortage risks was based on data gathered from over 10,000 bunkering operations undertaken in 2019. Bunkerspot 
Fujairah Fuel Oil Stocks Drop to 15-Week Low
Fuel oil stocks at the Middle Eastern hub of Fujairah have dropped to the lowest level in 15 weeks, according to data from the Fujairah Oil Industry Zone and price reporting agency S&P Platts Global. Ship & Bunker 
Marine lubricants
Digital shift to advance online marine fuel and lubricant procurement
Simple and transparent purchasing of marine fuels and lubricants will be underpinned by new online platforms. In the drive for more efficiency, productivity and cost-savings, digitalisation and data-driven decision-making is replacing traditional marine practices in shipping, logistics and procurement. Riviera  

Decarbonisation
How green ammonia could power 30% of the merchant fleet by 2050
A new report by Alfa Laval, Hafnia, Haldor Topsoe, Vestas and Siemens Gamesa has suggested that renewable ammonia could eventually power 30% of the global maritime fleet. Splash247 
CMI, CCS and RINA to collaborate on new fuels
China Merchants Industry (CMI), China Classification Society (CCS) and Italian classification society RINA have signed a technical cooperation agreement which will cover the development of new marine fuels – with a specific focus on hydrogen and ammonia. In recent years, CMI has looked at marine LNG as well as wave energy, and it has developed dual-fuel main engine gas supply systems. Bunkerspot 
Hydrogen – The future of zero-carbon fuels?
As the debate over how to combat climate change becomes ever more urgent, one company says it has found a way to produce carbon-neutral hydrogen on an industrial scale. In November, Heliogen, an American clean energy company backed by Bill Gates, announced that it had concentrated solar energy to exceed temperatures greater than 1,000 degrees Celsius. At this temperature, Heliogen can split CO2 or water molecules to make hydrogen in a carbon-neutral way for industrial processes. Hellenic Shipping News 
Containerships Overtake Tankers as Most Scrubber-fitted Sector –BIMCO
Containerships with a collective cargo carrying capacity of 5.3 million 20-foot equivalent units (TEU) are now fitted with an exhaust gas cleaning system (scrubber) to remove sulphur oxides (SOx) from the exhaust gasses generated by the combustion processes in marine engines and thereby comply with the IMO 2020 global sulphur regulation which came into force on January 1, 2020. Marine Link 
NYK, JMU, 
ClassNK
 start R&D on ammonia as marine fuel
Three Japanese firms – NYK Line, Japan Marine United (JMU), ClassNK – have agreed to jointly start R&D to look into commercialising the use of ammonia as fuel in marine transportation, as part of an effort to reduce greenhouse gas (GHG) emissions. Seatrade Maritime News 
We can make deep sea shipping zero emission – and it wouldn't even be that costly
While seaborne transportation is the most energy efficient way to move goods and raw materials, the shipping industry is still a large contributor to the world's emissions of greenhouse gases. In the face of major climate challenges, we have little time to lose. The students in this year's summer-intern program share our optimistic outlook for the industry and concluded that the green transition could cost less than many may think. Hellenic Shipping News 
Maritime
Container Lines Resume Calls to Beirut as Terminal Restarts Operations
Container lines have resumed calls to Beirut after last week's explosion, with the terminal having sustained only minor damage, leading companies said on Tuesday. The Aug. 4 blast in Beirut's port, which killed more than 160 people and injured 6,000 more, demolished entire neighbourhoods of Lebanon's capital in seconds. Reuters 
Ardmore Shipping: 'walking the walk' on transparency
Ardmore Shipping is proud to be the first US listed shipping company to report carbon emissions for its fleet. Transparency turns numbers into actionable data, says Ardmore Shipping's president and chief executive Anthony Gurnee RivieraMM 
Panama Canal sees 10,000 transits of neo-
panamax
 locks
Shortly before it will celebrate its 106th anniversary on 15 August, the Panama Canal recorded a new milestone Monday when the LNG carrier SK Resolute became the 10,000th transit through the Canal's neo-panamax locks. Seatrade Maritime News 

Digitalization
Just 
In
 Time Arrival Guide issued to support smarter shipping
A new Just In Time (JIT) Arrival Guide that aims to provide both port and shipping sectors with practical guidance on how to facilitate JIT Arrivals has been released. Digital Ship 
Navisense
 rolls out AI-based tech to improve port towage efficiency
Maritime technology company Navisense and towage operator Svitzer have teamed up to make port towage services more efficient and sustainable. Digital Ship 
How data analytics can help prevent the next maritime disaster
Ami Daniel, CEO of Windward, calls for an international 'ocean mission control' to stem the tide of accidents at sea. Ships are critical to the global economy, carrying $12trn a year. But while ships are vital to international commerce, recent events have also underscored how mismanagement of maritime trade and the vessels that ferry it, can trigger disastrous economic, environmental, and political consequences. Splash247  
Flexport launches
 carbon footprint calculator
Digital freight forwarder Flexport has unveiled a new carbon calculator API which it says will help businesses 'easily assess up to 100% of their carbon footprint for shipments'. 
The new tool, which is available for free through the Flexport digital platform, is accredited by Smart Freight Centre and in conformance with the Global Logistics Emission Council (GLEC) Framework. Bunkerspot 

Events
Global Bunkering Summit 2020 – Virtual Event
Shipping and bunkering are true 'contact sports', where personal interaction and shared experience are every bit as important as the information gathered from industry events – or given the current restraints caused by the coronavirus – online seminars. But while travelling to attend overseas conferences is impossible at present, the need and desire to communicate with the outside world has never been stronger. 
Register for this free event: https://www.petrospot.com/events/gbs-2020 
You may also be interested in
E-procurement onboard vessels: Bulugo and FrontM partner to further digitalise shipping
Bulugo partnership agreement that gives sea-going personnel the ability to procure bunker fuel and lubricants, digitally, onboard their vessel.
2 Min read
Marine Digitalisation: Buy or build your own technology?
Gone are the days when a decision was needed to embrace digitalisation or not. Digital initiatives have supercharged the maritime sector in abundance over the last couple of years. The question now is whether you should buy the technology you need from a third party or build it yourself.
4 Min read