Maritime News Round Up – Issue 24
12 - 16 October 2020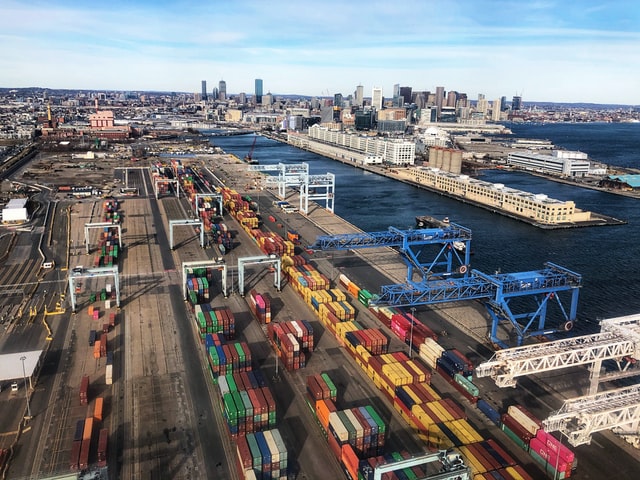 Bunker fuel
Shipping industry eyes recovery in two years, finds survey
The global shipping sector has experienced far-reaching negative impacts as a result of the Covid-19 pandemic, but most players in the industry believe it will recover within the next two years, according to new research by multinational law firm DWF. Global Trade Review
MABUX: Bunker prices trend upwards this week
With Covid-19 rising in many large oil markets uncertainty about the future of oil's fundamentals remains unusually high. Any change in this state of affairs depends on how the pandemic develops.
The World Bunker Index MABUX continued slight upward evolution for a week. The 380 HSFO index rose from 292.38 to 297.65 USD/ MT (+5.27 USD), VLSFO added 4.00 USD globally: from 349 to 353 USD / MT, while MGO gained 5.92 USD: from 412.54 up to 418.46 USD / MT. The Global Scrubber Spread (SS) (price difference between 380 HSFOs and VLSFOs) has also increased slightly: it has added 3.43 USD and averaged 56.84 USD (53.41 USD a week ago). Hellenic Shipping News
Decarbonisation
Shipping decarbonisation and regulation
The decarbonisation of shipping and meeting the targets of IMO 2050 are a huge task and marrying commercial business objectives and regulations will be key to the process. Seatrade Maritime
COVID vs IMO2020: Average price paid for bunkers down 10% so far in 2020 vs 2019
The average price paid for bunkers in major ports over the first nine months of 2020 has fallen 10% compared to the same period in 2019, according to Ship & Bunker data. Ship & Bunker
Shipping urged to work with EU to develop new green framework
Rather than fighting regional environmental regulations, shipping ought to be at the centre, trying to shape them and influencing from the inside. That was one of the key messages emanating from this week's virtual high-level meeting at the Global Maritime Forum, an annual event that gathers some of the top names in shipping. Splash247
Zero-Carbon ships "Technically Ready" by 2024: LR
Zero-carbon ships will be ready by 2024, at least from a technical perspective, says Lloyds Register. Ship&Bunker
Opinion: Shipping needs tighter limits on greenhouse-gas emissions
Shipping emits a much greater share of greenhouse-gas emissions than you might think — more than a million tons annually, nearly 3% of the global total, and rising steadily. G Captain / Bloomberg
ABS: Future Fuels will require new seafarer training
In a keynote address at the Shipping Insight 2020 conference Tuesday, the head of the American Bureau of Shipping called for universal crew training standards for LNG-fueled vessels. Maritime-Executive
Digitalisation
The future of digitalisation: what we learnt at maritime perspectives' webinar
The role of Covid-19 and short and medium-term plans for the shipping sector's recovery were at the centre of Maritime Perspective's webinar on the future of digitalisation. Here are three lessons we have learnt. Ship Technology
Windward and Vortexa exchange maritime data in new partnership
Predictive Maritime Intelligence company Windward has collaborated with Vortexa, the energy analytics company using AI, to exchange maritime data in order to provide greater visibility into compliance and risk factors associated with physical trading and chartering activities in the global tanker fleet. The Digital Ship
Marlink maritime global service network hits more than 100 shipping hubs
Marlink has connected a record number of vessels in a single month and extended its global Installation Quality Assurance Program (iQAP) to more than 260 trained personnel in more than 100 ports. The Digital Ship
Digital transformation set to produce Port of Gothenburg 2.0
With the aid of AI and digital linking, the Port of Gothenburg will become quicker, more cost-effective, and climate smart. A customised digital platform is due to be rolled out during the second half of 2021. It will enhance freight flow transparency and have a direct impact on productivity, lead times, and delivery capacity throughout the entire transport chain. The Port of Gothenburg

Maritime

Banks will shun shipping post-Covid
For all the talk that shipping will escape 2020 as one of very few industries to have had an improved year financially, do not expect banks to fall back in love with our industry any time soon – they're scarred from previous exposure to shipping and have far greater debt concerns to worry about. As we go to print shipping looks set to be on course for improved average earnings by as much as 25% year-on-year, a tremendous achievement, but one that will receive scant attention from the biggest names in banking. Splash 247
Uncertainties plague weak tanker market
The last quarter of the year has not started well for tanker owners. Spot rates on key routes are hovering at around breakeven, demand on major routes looks set to remain weak for some time, and there are prospects of more oil being pumped into a market where it's not needed. Seatrade Maritime
Japan doubles down on massive Hydrogen ship plan
Japan will seek to create a commercial hydrogen fuel supply chain by around 2030 to support reducing carbon emissions, Industry Minister Hiroshi Kajiyama said during a virtual hydrogen conference late on Wednesday. G Captain / Reuters
Events
Nor-Shipping reports strong interest in 2021 exhibition
Nor-Shipping, Your Arena for Ocean Solutions, has announced that all of its available main and leading partnerships have been taken for its 2021 outing, taking place in Oslo and Lillestrøm 1-4 June. DNV GL and DNB have secured the roles of Main Partners, with Jotun, Wärtsilä, Astrup Fearnleys, KONGSBERG and Skuld signing up as Leading Partners. Tradewinds will return as Nor-Shipping's Lead Media Partner, while The Norwegian Maritime Authority (Sjofartsdirektoratet) has been confirmed as the Ocean Leadership Conference Partner. ShipInsight
Maritime Week Americas 2020 Virtual conference, 21-22 October 2020
Petrospot are launching the first Maritime Week Americas Virtual Conference, an amazing event designed to recreate the unique sounds, colours and fun of the onsite conferences that hundreds of delegates from all over the Americas have grown to love for more than a decade. Register  
Posidonia Web Forum Week 2020
The Week replaces the planned live Podisonia event and brings together leading media for a series of web conferences and forums taking place from 26-30 October 2020. Register 
IBIA Annual Convention 2020 – Going Global: Bunkering & Shipping in a New Era:
3 – 5 November 2020
To be held over three days, this dynamic event will include a virtual exhibition hall, access to extensive in-depth on-demand content, and a series of both regional and globally-focused live panel discussions with audience participation. View event details 
You may also be interested in
Marine Digitalisation: Buy or build your own technology?
Gone are the days when a decision was needed to embrace digitalisation or not. Digital initiatives have supercharged the maritime sector in abundance over the last couple of years. The question now is whether you should buy the technology you need from a third party or build it yourself.
4 Min read
Bulugo offers $20m finance facility for bunker and lubricant buyers
ANNOUNCEMENT: Whitehall Finance and Bulugo announce partnership offering buyers external unsecured finance of up to $20 million under an exclusive agreement
3 Min read