Maritime News Round up – Issue 16
17 - 21 August 2020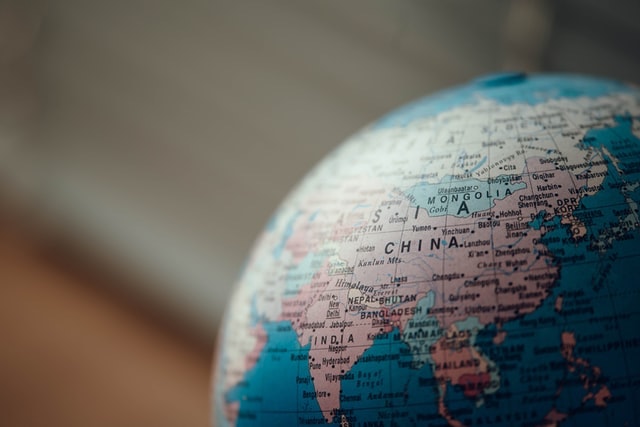 Bunker fuel
MABUX: Bunker fuel market, Aug.20
MABUX World Bunker Fuel Index (consists of a range of prices for 380 HSFO, VLSFO and MGO (Gasoil) in the main world hubs) rose slightly on Aug.19: 
380 HSFO – USD/MT – 310.48 (+0.48) 
VLSFO – USD/MT – 369.00 (0.00) 
MGO – USD/MT – 446.69 (+2.88) 
New Industry survey shows switch to VLSFO has not been without problems
In an industry survey carried out by BIMCO, the International Chamber of Shipping (ICS), INTERCARGO and INTERTANKO, 22% of respondents said that low sulphur fuel oil had been de-bunkered as a consequence of 0.50% sulphur fuel oil properties. The survey, which was launched on 24 February this year and concluded on 6 May, focused on the incidence of problematic properties of IMO 2020-compliant fuel oil that could lead to operational or other issues. Bunkerspot 
Weekly Broker: Hopeful dry bulk fundamentals
The dry bulk sale and purchase market has reawoken this week. The firmed up chartering market has drawn increased buying interest into the bulker S&P market, especially the geared vessel segments. Increasingly the fundamentals for dry bulk look like giving solid returns in the coming months. Splash247 
Klaveness interns investigate alternative bunker fuels
Norwegian ship operator Klaveness has enlisted the younger generation to sculpt possible carbon-free paths for the company. Ship and Bunker 
Maersk's bunker fuel costs down 37pc in 2Q
Danish shipping giant AP Moller-Maersk's profits more than doubled on the year in the second quarter, helped by lower bunker fuel costs. The firm is the world's biggest consumer of marine fuel and spent $766mn on bunkers in the second quarter, down by 37pc from $1.21bn during the same period last year. Bunker prices paid by the firm in the period fell by 25pc on the year to average $328/t and consumption was 16pc lower at 2.3mn t because sailings decreased as a result of the Covid-19 pandemic. Argus Media  
Marine lubricants
Chevron marine lubricants takes temperature of 2020 fuel 
switch
After over half a year of low-sulphur fuel operations for international shipping, Chevron Marine Lubricants has distilled its experiences of working with new fuels and lubricants into a new whitepaper published on 17th August. Wake Media 
Idemitsu starts production at second lube blending plant in China
Japanese lubricant manufacturer Idemitsu Kosan Co., Ltd. announced that it has started production at the Huizhou Plant of Huizhou Idemitsu Lube Co., Ltd., the company's second directly-operated lubricant manufacturing plant in China. F + L Daily 
Digitalization
Maritime Tech 
Startups
 Provide First Response 
In
Global Pandemic Efforts
The groundbreaking COVID-19 dashboard created by the UK startup geollect for IGP&I. In recent months organizations like the Royal Navy, maritime heavyweights like IGP&I, the US Department of Transportation's Volpe Center, among others, have been partnering with startups and groundbreaking new companies like the UK based Geollect and the MIT based startup blkSAIL to develop maritime COVID tracking dashboards, maps, and AI algorithms. This week the US Navy joins the fight with new programs for maritime innovation. G Captain 
Owner commits to VSAT and 5G connectivity
Impressed by the potential of different satellite and cellular networks, P&O Maritime Logistics is investing in the latest onboard broadband services. P&O Maritime Logistics is investing in communications technology to enable its vessels to use higher bandwidth from VSAT and local mobile networks for real-time data transmissions and video conferencing, among other services. Riviera 
H
a
pag-Lloyd will use 
Cargomate
 to optimise route and vessel performance.
Hapag-Lloyd will be using software from Intelligent Cargo Systems to monitor fleet operations and optimise route and vessel performance. Intelligent Cargo Systems' fleet performance platform CargoMate provides carriers with real-time port call visibility and automated notifications of important port events such as estimated time of completion, enabling fleet managers to dynamically manage coastal schedules. Bunkerspot 
VPS Launches 
portstats
 fuel data analytics platform
Described as an 'interactive dashboarding service', Portstats' users can benchmark and compare fuel quality data from any fuel supplier and from any of the 2,600+ ports where VPS undertakes testing. Bunkerspot 
22 day
 unmanned 
Atlantic
 mission accomplished 
Sea-Kit's 12m Uncrewed Surface Vessel 'Maxlimer' has returned to Plymouth after 22 days of remote survey operations on Europe's continental margin. Since late July the USV has mapped over 1000sq km of ocean floor, controlled around-the-clock by Sea-Kit via satellite communications from its Remote Operation Centre in Essex. Notably, the uncrewed vessel returned to Plymouth with its fuel tank still around a third full. Maritime Journal 
Maritime
Banks' retreat from commodity trade 
finance
 signals threat to bunker 
industry
The retreat of several large banks from commodity trade finance this summer is a worrying sign for the bunker supply chain, coming at a time when financial pressures are already acute for much of the industry. Ship and Bunker 
Green shipping – creating gardens on vessels and rooftops
As companies seek to be more environmentally friendly and sustainable the last week has seen examples of green spaces both on and offshore that would not normally be associated with growing food. In social media posts both Singapore terminal operator PSA and dry bulk shipowner Berge Bulk highlighted gardens being created in the work environment. Seatrade Maritime 
Sir Richard Branson calls for big changes in global shipping following Mauritius oil disaster
Virgin Group Founder and strong advocate for ocean sustainability, entrepreneur Sir Richard Branson, expressed his sorrow and solidarity for the unfolding environmental situation on the Indian Ocean Island of Mauritius following a major oil spill. Forbes 
Chems
 shipping demand buoys Odfjell amid sector uptick
An improvement in chemical tanker earnings was the primary force behind a surge in profitability for Odfjell, amid an improvement in fortune for marine transport firms despite the ongoing coronavirus pandemic and questions over how long the rally will last. The Norway-based sector shipping and storage specialist posted its strongest tanker division operating profit since early 2016 during the quarter, with group financials as a whole swinging to a $30.9m profit compared with a $10.2m loss during the same period a year earlier. ICIS 
Major Tanker Fire After Collision 
With
 Barge Near Shanghai
On 20th august, a 308 foot (94m) tanker Long Qing 1 with approximately 3000 tons of fuel on board collided with a sand barge about 1.5 nautical miles southeast of the Yangtze River Estuary lightboat in Shanghai, China. The Collision resulted in a major fire on board of tanker and the sand barge sank. Rescue teams have saved three crew members but 14 remain missing. G Captain 
New Seafarer Report to prepare ship operations post-COVID
BIMCO and the International Chamber of Shipping (ICS) are preparing the latest Seafarer Workforce Report which will prepare ship operations for a post-COVID world. Port Technology  
Bakker Sliedrecht optimises tanker performance with BIMAC upgrade
Dutch solution provider Bakker Sliedrecht has renewed the vessel management system of its chemical tanker Comus 2 with an upgraded BIMAC system. The improved system makes the tanker more manageable for owner ChemContrans and allows the company to schedule maintenance more efficiently, reducing operational costs. Digital Ship 
Idling: bad for business, bad for biofouling
The commercial impact of Covid-19 on the shipping industry has been immense, and it has taken its toll on biofouling, writes I-Tech AB marketing director Catherine Austin. Riviera 
Events
Global Bunkering Summit 2020 – Virtual Event
Shipping and bunkering are true 'contact sports', where personal interaction and shared experience are every bit as important as the information gathered from industry events – or given the current restraints caused by the coronavirus – online seminars. But while travelling to attend overseas conferences is impossible at present, the need and desire to communicate with the outside world has never been stronger. 
Register for this free event: https://www.petrospot.com/events/gbs-2020 
You may also be interested in
E-procurement onboard vessels: Bulugo and FrontM partner to further digitalise shipping
Bulugo partnership agreement that gives sea-going personnel the ability to procure bunker fuel and lubricants, digitally, onboard their vessel.
2 Min read
Marine Digitalisation: Buy or build your own technology?
Gone are the days when a decision was needed to embrace digitalisation or not. Digital initiatives have supercharged the maritime sector in abundance over the last couple of years. The question now is whether you should buy the technology you need from a third party or build it yourself.
4 Min read