Maritime News Round Up – Issue 25
19 - 23 October 2020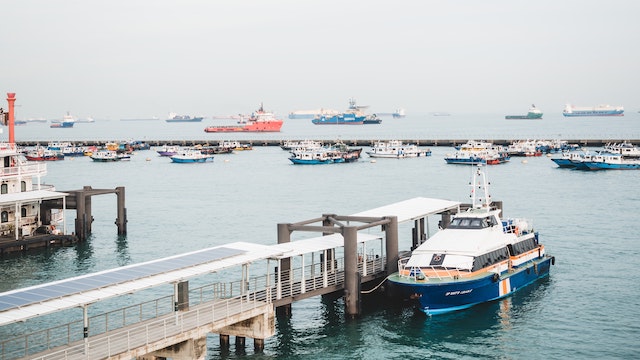 Bunkering
MABUX: Bunker market Oct.23
MABUX World Bunker Index (consists of a range of prices for 380 HSFO, VLSFO and MGO (Gasoil) in the main world hubs) demonstrated slight downward changes on Oct.22:
380 HSFO – USD/MT – 297.56 (-1.39)
VLSFO – USD/MT – 348.00 (-2.00)
MGO – USD/MT – 411.70 (-2.67)
Meantime, world oil indexes increased on the hopes of a new stimulus package and the better-than-expected job figures. Hellenic Shipping News
Bunker buyers are optimistic for the post-covid future
Industry experts taking part in the Maritime Week Americas (MWA) Bunker Buyers' Discussion said that shipowners were generally well-prepared for IMO 2020 and, while COVID-19 has brought a host of commercial and operational challenges, they were optimistic for the future of shipping and the bunker industry. Bunkerspot 

Ships Should Bunker VLSFO More Frequently Because of Shelf Life: KPI 
OceanConnect

Shipowners should be looking to bunker very low sulfur fuel oil  (VLSFO) more frequently than they had previously been taking on high sulfur fuel oil because of uncertainty over its shelf life, according to KPI OceanConnect. Ship & Bunker
More 
d
iesel in Bunker Fuel 
r
aising 
r
isk 
i
t 
c
ould 
t
urn 
i
nto 
s
ludge
The shipping sector is providing an outlet for surplus oil products such as diesel that have swelled due to a virus-driven demand hit, but questions about changing ship fuel quality are starting to raise concerns. G Captain

Marine lubricants
L
ower
sulphur fuel oil stresses ships' engines
The reduction of sulphur in fuel oil has created many challenges for cylinder lubricating oil, experts told attendees at Riviera's Maritime Air Pollution, Europe conference marine lubricants and additives session, sponsored by Castrol.  Riviera 

Decarbonisation
Ammonia: a future-fuels frontrunner
As the industry implements its strategy for cutting greenhouse gas (GHG) emissions, manufacturers are beginning to develop main propulsion engines and auxiliary generators to burn alternative fuels. Riviera
IMO set to pass safety milestone for methanol ship fuel
A key milestone in developing and regulating methanol as an alternative marine fuel is set to be passed in early November. Riviera 
Louisiana Cameron LNG Terminal Reopens After Hurricane Delta
The first liquefied natural gas tanker to go to Cameron LNG's export plant in Louisiana since Hurricane Delta was set to arrive on Tuesday. Golar Seal was currently sailing up the Calcasieu Ship Channel on its way to Cameron, according to Refinitiv ship tracking data. G Captain 
Plan for LNG Bunkering Terminal in Galveston Bay Taking Shape
Texas-based LNG supplier Pilot LNG has announced a partnership with GAC Bunker Fuels to potentially bring a dedicated LNG bunker terminal to Galveston Bay in Texas. G Captain
Ocean Plastic Pollution Could Triple By 2040
The amount of plastic waste flowing into the ocean and killing marine life could triple in the next 20 years, unless companies and governments can drastically reduce plastic production, a new study published on Thursday said. G Captain
Russian intelligence accused of bringing down Maersk's IT infrastructure
Six Russian intelligence officers were charged by the US Justice Department with a string of hacking offences, including the NotPetyaransomware attack that cost Maersk, the world's top containerline, hundreds of millions of dollars in lost revenues three years ago. Splash247

Events
Nor-Shipping reports strong interest in 2021 exhibition
Nor-Shipping, Your Arena for Ocean Solutions, has announced that all of its available main and leading partnerships have been taken for its 2021 outing, taking place in Oslo and Lillestrøm 1-4 June. DNV GL and DNB have secured the roles of Main Partners, with Jotun, Wärtsilä, Astrup Fearnleys, KONGSBERG and Skuld signing up as Leading Partners. Tradewinds will return as Nor-Shipping's Lead Media Partner, while The Norwegian Maritime Authority (Sjofartsdirektoratet) has been confirmed as the Ocean Leadership Conference Partner. ShipInsight
Posidonia Web Forum Week 2020
The Week replaces the planned live Podisonia event and brings together leading media for a series of web conferences and forums taking place from 26-30 October 2020. Register 
IBIA Annual Convention 2020 – Going Global: Bunkering & Shipping in a New Era:
3 – 5 November 2020
To be held over three days, this dynamic event will include a virtual exhibition hall, access to extensive in-depth on-demand content, and a series of both regional and globally-focused live panel discussions with audience participation. View event details 
You may also be interested in
E-procurement onboard vessels: Bulugo and FrontM partner to further digitalise shipping
Bulugo partnership agreement that gives sea-going personnel the ability to procure bunker fuel and lubricants, digitally, onboard their vessel.
2 Min read
Marine Digitalisation: Buy or build your own technology?
Gone are the days when a decision was needed to embrace digitalisation or not. Digital initiatives have supercharged the maritime sector in abundance over the last couple of years. The question now is whether you should buy the technology you need from a third party or build it yourself.
4 Min read