Maritime News Round up – Issue 21
21 - 24 September 2020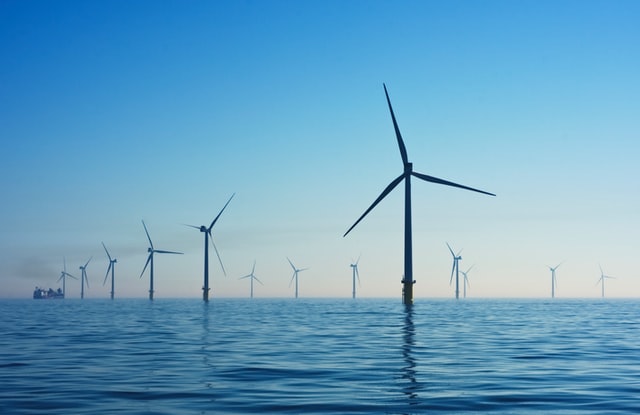 Bunker fuel
Bunker Market Still Under Pressure, as Demand Slowdown Prevails
The market is assessing the stalled recovery in fuel demand as countries continue to battle the coronavirus pandemic with rolling COVID-19 lockdowns. This has created uncertainty about whether demand for transportation fuels will ever return to normal. The World Bunker Index was steady with no firm trend for a week. The 380 HSFO index fell from 293.76 to 292.30 USD/ MT (-1.46 USD), VLSFO stayed at the level of 340 USD while MGO lost 4.32 USD: from 411.11 to 406.79 USD/MT. The Global Scrubber Spread (SS) (price difference between 380 HSFOs and VLSFOs) has increased slightly: from 43.31 USD last week up to 47.28 USD now (+3.97 USD). Hellenic Shipping News
IMO alters competing fuels' price dynamics
Buyers of marine fuels may need to think harder about their decision-making when considering what to put in their vessels. Marine fuel economics fails to look at fuel values critically in terms of their respective energy values. And the pricing methodologies used in bunker fuel purchasing are underestimating these criteria. Petroleum Economist 
Decarbonisation
Shipping player Scorpio Bulkers tries wind in hunt for return
Scorpio Bulkers SALT.N, a major ocean transporter for the dry commodities industry, is tapping into increasing demand for renewable energy with an investment in the logistics of offshore wind farms, the group's chief executive said. Reuters
Shipping needs to build cross sector influence on decarbonisation says BV President 
Bureau Veritas's President Marine & Offshore, Matthieu de Tugny, has highlighted the need for cross-sector collaboration for the shipping industry to manage its decarbonisation destiny effectively. Speaking on World Maritime Day, de Tugny stressed the need for the shipping industry to be both pragmatic and ambitious in securing a future 'in which shipping meets its decarbonisation targets…' Bunkerspot 
World's largest LNG-powered containership joins CMA CGM's fleet
The world's largest LNG-powered containership CMA CGM Jacques Saade has joined the fleet of CMA CGM. The 23,000 teu, LNG-powered CMA CGM Jacques Saade was named in a digital ceremony held in Shanghai and joined CMA CGM Group's management online in Marseille. Seatrade Maritime 
China pledges to become carbon neutral before 2060
China will reach carbon neutrality before 2060 and ensure its greenhouse gas emissions peak in the next decade, Xi Jinping has told the UN general assembly. "China will scale up its intended nationally determined contributions [under the Paris climate agreement] by adopting more vigorous policies and measures," the Chinese president said, calling for a "green recovery" from the coronavirus pandemic. Guardian 
Industry takes practical steps towards alternative fuels
Owners of tugs, tankers and passenger vessels are implementing methanol and ammonia pilot projects alongside LNG initiatives. Riviera 
Teekay Group becomes member of UN Global Compact
Teekay Corporation, Teekay LNG Partners and Teekay Tankers have joined the United Nations Global Compact, the world's largest corporate sustainability initiative. Offshore Energy  
ABB to Power P&O's New Hybrid Ferries
Swiss-based ABB said it has been awarded a contract from Guangzhou Shipyard International to supply electric, digital and connected solutions for two new vessels the Chinese shipyard is building for British operator P&O Ferries. Marine Link
BHP close to confirming LNG bunker supply contract
Mining company BHP is in talks with three companies over the supply of LNG as a marine fuel to five ships to transport iron ore between western Australia and China, Reuters reported. Seatrade Maritime 
Digitalisation
Realising the value of big data optimisation
Shipping is on the cusp of a truly revolutionary stage in its development, akin to the transition from sails to engines. Digitalisation, big data and the associated technologies that are enabling these technologies stand to realise huge, sector-wide rewards, improving conditions for crew, reducing emissions, lowering costs and facilitating unheard of gains in terms of fleetwide efficiencies. Riviera
Swedish start-up launches online training tool
A new online learning community called has been launched by Swedish start-up Seably. The new platform will enable online training and knowledge sharing within the maritime industry. According to Seably, anyone can explore, take, or even teach a course. The Digital Ship  
OneWeb
 to restart launch programme
Satellite operator OneWeb has announced that it is set to resume the launch programme for its global broadband network in December 2020, following the sale of the company to a UK government-led consortium during its Chapter 11 bankruptcy process. Smart Maritime Network
 
Maritime
On World Maritime Day, calls grow to detain ships in order to stop the humanitarian crisis at sea
An influential group of unions has called for ships to be detained in ports if seafarers have been onboard longer than international treaties allow. Marking World Maritime Day today, the Nautilus Federation of 22 maritime unions said seafarers are being denied their human rights during the pandemic with as many as 300,000 stuck at sea beyond the agreed 11-month maximum service. Splash 247  
Unilever, Consumer Giants Push Suppliers to Rescue Seafarers
Unilever Plc and Procter & Gamble Co. are among consumer companies urging world leaders to resolve the plight of more than 300,000 seafarers stuck on commercial vessels, where forced labor and deteriorating working conditions threaten to disrupt the global supply chain. Bloomberg
Events
Maritime Week Americas – Virtual Conference
The Maritime Week Americas Virtual Conference will consist of ten carefully curated sessions, each designed to offer exciting, sharply focussed and rigorous discussion and featuring the industry's leading experts. 
Insightful keynotes

 

Detailed market analysis

 

'Live' interviews with key market players

 

Analysis of global and regional fuel characteristics and behaviour

 

Examination of bunker supply chain developments

 

Regional overviews

 

'Live' reports from ports throughout the Americas.

 
Posidonia web forums week announced
: 26 – 30 October 2020
Following the cancellation of the Posidonia Exhibition this October, the organisers are bringing together leading maritime media and organisations during what would have been Posidonia exhibition week for a series of web conferences and forums under the banner "It's time to talk". View event details
IBIA Annual Convention 2020 – Going Global: Bunkering & Shipping in a New Era:
3 – 5 November 2020
To be held over three days, this dynamic event will include a virtual exhibition hall, access to extensive in-depth on-demand content, and a series of both regional and globally-focused live panel discussions with audience participation. View event details 
 
You may also be interested in
E-procurement onboard vessels: Bulugo and FrontM partner to further digitalise shipping
Bulugo partnership agreement that gives sea-going personnel the ability to procure bunker fuel and lubricants, digitally, onboard their vessel.
2 Min read
Marine Digitalisation: Buy or build your own technology?
Gone are the days when a decision was needed to embrace digitalisation or not. Digital initiatives have supercharged the maritime sector in abundance over the last couple of years. The question now is whether you should buy the technology you need from a third party or build it yourself.
4 Min read