Maritime News Round up – Issue 17
24 - 28 August 2020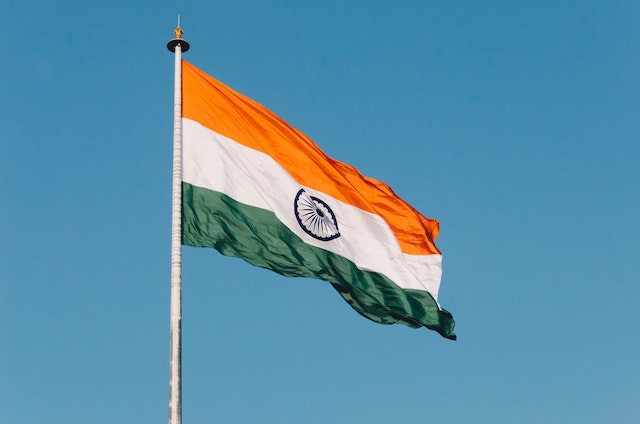 Bunker fuel
MABUX World Bunker Index
MABUX World Bunker Index (consists of a range of prices for 380 HSFO, VLSFO and MGO (Gasoil) in the main world hubs) demonstrated slight irregular changes on Aug.26: 
380 HSFO – USD/MT – 313.27 (+2.42)
VLSFO – USD/MT – 366.00 (+3.00)
MGO – USD/MT – 442.98 (-1.60) 
Meantime, world oil indexes also demonstrated multidirectional changes on Aug.26 pressured by worries about the demand outlook during the coronavirus pandemic but buoyed as U.S. producers shut output in the Gulf of Mexico ahead of Hurricane Laura. Hellenic Shipping News 
Chennai Petroleum Corporation introduces first batch of low sulphur bunker fuel
Indian state-owned oil and gas corporation Chennai Petroleum Corporation Limited (CPCL), a Group company of Indian Oil Corporation (IOC), has successfully produced a batch of IMO 2020 compliant low sulphur bunker fuel and is ready to supply to vessels at port. Manifold Times 
Global Ship Orders May Take Decade to Mend as Crisis Builds
There's hardly anyone buying new ships, with orders plunging to a 20-year low due to a potent combination of uncertainty over environmental regulations, the economic fallout from the coronavirus pandemic and a lack of financing. Bloomberg / G Captain 
Carriers Scramble to Charter Larger Containerships at 'Whatever 
it
 Takes' Prices
Ocean carriers are scrambling to charter larger containerships to take advantage of skyrocketing freight rates caused by a spike in demand across major trade lanes. Handy 7,500-11,000 teu ships have been virtually 'sold out' since July and any tonnage that does become available is being snapped up quickly by energetic in-house carrier brokers. The Loadstar 
Exxonmobil
 – Protecting against the impact of vessel lay-ups on marine fuel
The marine industry is experiencing an unprecedented downturn in operations. In the latest article in ExxonMobil's Fuel for Thought series, John LaRese, Marine Fuels Technical Advisor, highlights that vessel lay-ups are already underway, which could trigger costly fuel issues. The Covid-19 pandemic has significantly disrupted the demand for both consumer goods and cruise holidays. As a result, many ship owners have chosen to lay up vessels until travel restrictions ease and the demand for freight trade returns. Bunkerspot  
As Banks 
retreat
 from commodity trade finance, who will fund the bunker industry now?
The retreat of several large banks from commodity trade finance this summer is a worrying sign for the bunker supply chain, coming at a time when financial pressures are already acute for much of the industry. Ship and Bunker 

Decarbonisation
Hydrogen leading the way in new global zero emission study
The Getting to Zero Coalition has started mapping some of the many zero emission pilots and demonstration projects going on around the world, with hydrogen research leading the way in one form or another in shipping's pursuit of a clean fuel. The research currently includes 66 pilot projects with more to be added soon. Splash247  

Marine lubricants
Dynamic Fuels to distribute ENOC's marine lubricants in Spain
Dubai's ENOC Group has announced a partnership with Dynamic Fuels to become the official distributor of ENOC's marine lubricants in Spain. The agreement comes as part of the group's plans to bolster its international presence to cater to the needs of its international customers. F&LDaily 

Digitalization
ABB and Kongsberg join forces on digitalisation
Kongsberg Digital has signed a contract with ABB Turbocharging enabling exchange of vessel data across cloud-based platforms for edge data collection and ship engine performance analysis. Riviera 
Wipro and 
Uniper
 develop LNG trading platform
IT technology specialist Wipro and energy company Uniper have announced the implementation of a blockchain-based small-scale LNG trading and fulfilment platform for Uniper Global Commodities SE and its subsidiary Liqvis. Bunkerspot 
PSA Marine launches carbon-cutting digital solution
PSA Marine has unveiled Vessel Pilot Communication (VPC), a digital solution to cut the carbon footprint during maritime operations. In a statement PSA Marine said VPC will ensure critical and timely updates on pilot boarding times and traffic conditions in and around the boarding grounds are communicated to vessel masters. Port Technology 

Maritime
Over 600,000 lose power as Laura remains hurricane
More than 600,000 people have lost power in Texas and Louisiana as Laura continues moving north as a hurricane. Several petrochemical plants and refineries shut down operations in the two states in preparation for the storm. ICIS 
MAN ES readies Otto-cycle, two-stroke DF engine for 2021
Responding to demands for a low-pressure, dual-fuel engine, MAN Energy Solutions' new Otto-cycle, two-stroke ME-GA will be delivered to shipyards by the end of 2021. Riviera
ICS issues new protocols to mitigate Covid-19 risks onboard ships
The International Chamber of Shipping (ICS) together with the International Maritime Health Association (IMHA) and tanker owners' body Intertanko have drawn up new protocols designed to mitigate the risk of Covid-19 cases on board ships. Seatrade
Events
NEXT WEEK – Global Bunkering Summit 2020 – It's FREE!
Shipping and bunkering are true 'contact sports', where personal interaction and shared experience are every bit as important as the information gathered from industry events – or given the current restraints caused by the coronavirus – online seminars. But while travelling to attend overseas conferences is impossible at present, the need and desire to communicate with the outside world has never been stronger. 
Register for this FREE event: https://www.petrospot.com/events/gbs-2020 

You may also be interested in
E-procurement onboard vessels: Bulugo and FrontM partner to further digitalise shipping
Bulugo partnership agreement that gives sea-going personnel the ability to procure bunker fuel and lubricants, digitally, onboard their vessel.
2 Min read
Marine Digitalisation: Buy or build your own technology?
Gone are the days when a decision was needed to embrace digitalisation or not. Digital initiatives have supercharged the maritime sector in abundance over the last couple of years. The question now is whether you should buy the technology you need from a third party or build it yourself.
4 Min read