Maritime News Round Up – Issue 26
26 - 30 October 2020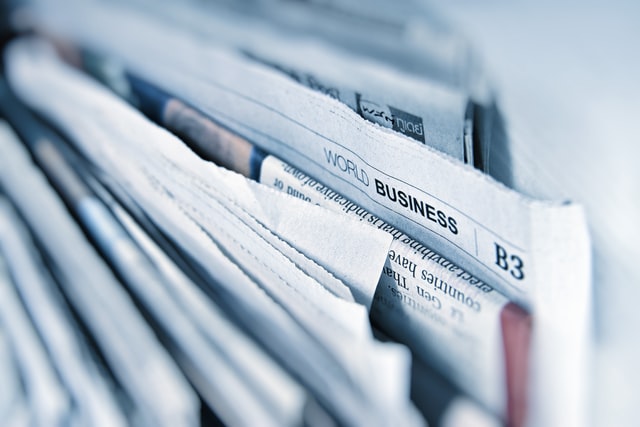 Bunkering
Bunker Market this morning 30th October,2020
Stocks rally to pare weekly loss; oil fell further yesterday.
Crude oil fell again on Thursday as lockdowns in Europe and rising cases elsewhere clouded the energy demand outlook, while stocks rose as Wall Street rallied.
France and Germany will fall back into coronavirus lockdowns next week, while cases are rising in 47 U.S. states with patients overwhelming hospitals in parts of the country.
The European Central Bank said it would increase its support for the bloc's economy amid the pandemic, weighing on the euro even as policy was left unchanged. U.S. gross domestic product soared to a widely predicted record bounce that helped trigger stock buying on Wall Street, enough to halt the rout on equities globally so far this week. Concerns hit commodities too, with oil again falling and down about 9% for the week so far. Mabux
Biofuels becoming more price-competitive as bunkers
By 2030, biofuel will be 'the biggest alternative fuel in the world' and by 2050 it could meet 20%-25% of global bunker fuel requirements, says Dirk Kronemeijer, CEO & Founder of GoodFuels. 
Speaking at a webinar on alternative marine fuels yesterday (27 October) hosted by the Centre for Management Technology, Kronemeijer said that biofuel is becoming cheaper to produce and 'can already compete quite successfully in the Dutch market with very low sulphur fuel oil (VLSFO).' Bunkerspot
Blue Insight sets out current cost of alternative fuels
Marine fuels consultancy Blue Insight has set out the current potential costs for alternative bunker fuels, arguing carbon taxes may be needed to make them more attractive to shipowners.  Ship & Bunker 
Decarbonisation
ABS survey: LNG and hydrogen emerge as future bunker fuel frontrunners
Liquefied natural gas (LNG) and hydrogen are viewed as frontrunners to be the fuels that will help shipping reach IMO decarbonisation ambitions, according to a new survey conducted by classification and technical advisory service provider ABS earlier in October. Manifold Times
Debate starts in Canada about legislating shipping emission targets
Canada is the latest nation to start holding a national discussion on whether to take shipping emission regulations into its own hands, rather than relying on the International Maritime Organization (IMO) to serve as the global shipping legislator. Splash247 
Lloyds Register launches Maritime decarbonisation hub
The hub, a joint initiative between Lloyd's Register Group and Foundation, is described as 'a dedicated centre of excellence' intended to 'accelerate the safe, sustainable and cost-effective decarbonisation of world shipping in support of delivering greenhouse gas reduction targets'. Bunkerspot
Splash Extra: Stock upgrades as LNG spot rates soar
Spot rates for most LNG carriers are poised to crack through the $100,000 a day mark for the first time this year as Asian nations carry out a major restocking exercise. Splash247 
Singapore to Have up to Four LNG Bunker Suppliers by Early 2021
The Singapore port authority has asked liquefied natural gas (LNG) bunker suppliers that wish to operate in the to submit proposals to the Maritime and Port Authority. Ship & Bunker 
Maritime and Digital Transformation
HHH Marine to digitalise fleet with Innovez One's solution
Singapore's supply boat operator HHH Marine has signed a deal to adopt Innovez One's digital technology and artificial intelligence (AI) models to save costs, time and optimise fleet operations. Seatrade Maritime
Green Power to Draw $11 Trillion Investment by 2050: BNEF
Green power is set to draw around $11 trillion of investment in the coming decades as the cost of renewables plummets and more of the world's energy comes from electricity. Bloomberg

Digitalisation demonstrates key role in seafarers' welfare
Digitalisation should be seen as a means of augmenting seafarers' capabilities and supporting mental health, rather than a convenient way of replacing them, as some have suggested. Seatrade Maritime
Windward signs four shipping companies to AI-powered analysis platform
Maritime predictive intelligence company Windward has announced new partnerships with four shipping companies – Norden, Eastern Pacific Shipping, Capital Ship Management and Interunity Management Corporation (IMC) – to adopt its AI-powered analysis platform to improve risk management. Smart Maritime Network 
Events
IBIA Annual Convention 2020 – Going Global: Bunkering & Shipping in a New Era:
3 – 5 November 2020
To be held over three days, this dynamic event will include a virtual exhibition hall, access to extensive in-depth on-demand content, and a series of both regional and globally-focused live panel discussions with audience participation. View event details 
Nor-Shipping reports strong interest in 2021 exhibition
Nor-Shipping, Your Arena for Ocean Solutions, has announced that all of its available main and leading partnerships have been taken for its 2021 outing, taking place in Oslo and Lillestrøm 1-4 June. DNV GL and DNB have secured the roles of Main Partners, with Jotun, Wärtsilä, Astrup Fearnleys, KONGSBERG and Skuld signing up as Leading Partners. Tradewinds will return as Nor-Shipping's Lead Media Partner, while The Norwegian Maritime Authority (Sjofartsdirektoratet) has been confirmed as the Ocean Leadership Conference Partner. ShipInsight
You may also be interested in
The Tug of War & Bunker Prices
As tensions between Russia and Ukraine continue, the shipping industry is feeling the effects in a major way.
2 Min read
Request Bunker Prices on-the-go
Why a What's App Chat Feature is Essential for the Shipping Industry
2 Min read