Maritime News Round Up – Issue 30
30 November - 4 December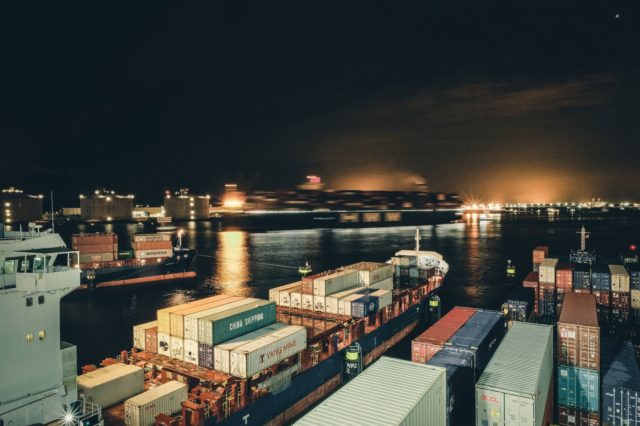 Bunkering
MABUX: Bunker Market Trending Upwards on Improving Demand from Asian Crude Oil Importers
Fuel Market sentiment has received recently a boost from signs of improving demand from Asia's large crude oil importers, as well as news of successful COVID-19 vaccine trials that may help contain the global pandemic and revive oil and fuel demand. The World Bunker Index MABUX demonstrated firm upward evolution in November. The 380 HSFO index rose from 286.06 USD/MT to 324.60 USD/MT (+38.54 USD), VLSFO added 62.00 USD globally: from 330 USD/MT to 392 USD/MT. MGO LS also gained 65.47 USD and jumped from 395.54 USD/MT up to 461.01 USD/MT. Hellenic Shipping News / Mabux 
Lower bunker prices fail to stem Covid fuelled rise in shipping costs
A significant drop in bunker costs this year have failed to prevent vessel operating costs rising at their fastest pace in more than a decade, according to consultancy Drewry. Ship & Bunker 
Bulugo: Live bunker prices
The online bunker fuel and lubricant procurement platform publishes price indications for free. Bulugo
ARACON: VLSFO: a year of unprecedented change and challenges
While 2020 was predicted to be a seismic year for the marine fuels industry, the coronavirus pandemic further intensified the pressures of complying with IMO 2020. At ARACON a panel of fuel testers gave their assessment of the sector's transition to very low sulphur fuel oil (VLSFO). Bunkerspot 
IBIA: All ships required to have sampling points for taking 'in-use' samples
The International Bunker Industry Association (IBIA) on Tuesday (1 December) published a summary of amendments made to MARPOL Annex VI that calls for vessels to have designated sampling points for procuring in-use bunker samples to be installed. Manifold Times
Future fuels
The fuel that could transform shipping
The shipping industry currently emits 3% of all greenhouse gases. To keep temperatures within safe limits, experts say, it will have to decarbonise. Could green hydrogen be the answer? BBC  
World leaders commit to drive shipping decarbonisation plans ahead
Leaders of Australia, Canada, Chile, Fiji, Ghana, Indonesia, Jamaica, Japan, Kenya, Mexico, Namibia, Norway, Palau and Portugal have committed today to sustainably manage nearly 30m sq km of their national waters by 2025, a move that will have significant ramifications for the shipping industry, not least in its drive to decarbonise. Splash247 
More than a quarter of all tonnage under construction will use alternative fuels
Clarkson Research Services has provided its subscribers with a snapshot of the amount of ships – both trading today and under construction – which do not use bunker fuel. Remarkably, in tonnage terms more than a quarter of all ships being built today do not use bunker fuel oil for propulsion, according to the new research. "Alternative fuels are gaining traction," commented Stephen Gordon, managing director of Clarkson Research Services, writing in the company's latest weekly report. Splash247

Why Real-Time Data Matters to the Maritime Industry
‍Over 90% of world trade is in the hands of the international maritime shipping industry. Every year, it moves more than USD 4 trillion of goods. For shipping companies, there's a lot of pressure to remain on schedule, protect the cargo ship and crew, and ensure profitability. And we can't say it's easy. Dry Cargo Magazine 
Marine Lubricants
Collaborate and data share for a digital transformation – Marine lubricants eco-system
During Riviera's Business breakthroughs with digital transformation: becoming more agile and innovative webinar, experts agreed collaboration and data sharing were essential for the shipping industry to optimise procurement. Riviera
Wärtsilä Water Lubricated Business White Paper
Developments in technology have lowered the costs of the solutions, allowing industry decision makers to better consider their choice from financial, operational and environmental perspective. Choosing a water lubricated stern tube solution can help ship owners improve their lifecycle efficiency with lower operational costs and future-proof their system to meet environmental regulations. Seatrade

Maritime
Shipowners urged to take 'holistic' approach on safety
Shipowners are urged to take a more holistic approach on maritime safety and to look at how to 'normalise' the safety culture, according to a panel discussion at the International Safety@Sea 2020 Webinar this week. Seatrade
IMO welcomes UN resolution on keyworker seafarers
UN General Assembly Resolution calls for seafarer key worker designation and implementation of crew change protocols; IMO Secretary-General urges priority vaccination. Hellenic Shipping News 
Massive Cargo Loss: Estimated 1,900 Containers Lost or Damaged on ONE Apus
Yesterday we reported that the containership ONE Apus lost a "significant" number of containers overboard during a storm in the mid-Pacific. Today we're learning more about just how many were lost and it is A LOT. According to an update this morning, it is now estimated that some 1,900 containers were either lost or damaged, including 40 that are believed to be dangerous goods. G Captain 
England and Wales to ban livestock shipments
Livestock exports of animals bound for slaughter from England and Wales will be banned under new government plans released yesterday. The ban is scheduled to come into effect by the end of next year. Splash247 
Giant $44 Billion financial data firm merger may increase Platts activity in Shipping
The $44 billion merger deal between S & P Global and IHS Markit announced this week may give price reporting agency Platts the opportunity to expand more into shipping. Ship & Bunker 
You may also be interested in
Marine Digitalisation: Buy or build your own technology?
Gone are the days when a decision was needed to embrace digitalisation or not. Digital initiatives have supercharged the maritime sector in abundance over the last couple of years. The question now is whether you should buy the technology you need from a third party or build it yourself.
4 Min read
Maritime News Round Up – Issue 30
The shipping industry currently emits 3% of all greenhouse gases. To keep temperatures within safe limits, experts say, it will have to decarbonise. Could green hydrogen be the answer?
4 Min read