Maritime News Round Up – Issue 18
01 - 04 September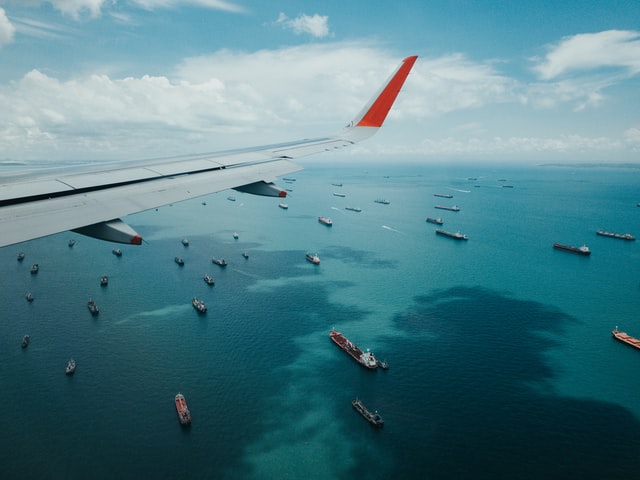 Bunker fuel


MABUX:

Bunker market this morning, Sep.04.

MABUX World Bunker Index (consists of a range of prices for 380 HSFO, VLSFO and MGO (Gasoil) in the main world hubs) declined on Sep.03:

380 HSFO – USD/MT – 309.81 (-5.19)

VLSFO – USD/MT – 358.00 (-8.00)

MGO – USD/MT – 434.73 (-10.89)

Meantime, world oil indexes decreased on Sep.03 as U.S. unemployment data fed fears of a slow recovery for the economy and fuel demand. MABUX
Industry survey shows switch to low sulphur fuel has not been without problems
BIMCO, International Chamber of Shipping (ICS), Intercargo and Intertanko have published the results of an industry survey aimed at getting an overview of how the industry has experienced the transition to using compliant low sulphur fuel oil since 1 January 2020. Riviera
Monjasa
 see bunker sales grow in every month of 2020 despite Covid-19
Bunker supplier Monjasa has been able to grow its market share in every month of this year despite the effect of the Covid-19 pandemic on the global economy. Ship&Bunker  
Q&A: Star Bulk CEO says alternative bunker fuels attractive for IMO
Luis Gronda of global energy and commodity price reporting agency Argus Media on Wednesday (2 August) published an interview with Star Bulk Carriers chief executive Hamish Norton discussing the company's IMO 2020 transition with a 100% scrubber fitted fleet and its strategy for meeting IMO 2050's goals. Manifold Times
Global Trade Seen Rebounding Faster Now Than Post-Lehman
Global trade is on course to recover more quickly from the coronavirus pandemic than after the 2008 financial crisis, according to Germany's Kiel Institute for the World Economy. Shipping volumes are already back at levels that took more than a year to reach following the collapse of Lehman Brothers Holdings Inc., hinting at a V-shaped recovery, the institution's President Gabriel Felbermayr said. Bloomberg

LNG pioneer Harvey Gulf adds 'tri-fuel' PSV to its fleet
A pioneer in the use of LNG as a fuel in the offshore sector, Harvey Gulf International Marine (HGIM) has become the first vessel owner and only company in the US with a 'tri-fuel' vessel and a vessel bunkering facility selling both diesel fuel and LNG. Riveria
 
Decarbonisation
BHP charters LNG-fuelled 
newcastlesmaxes
 from Eastern Pacific Shipping
Mining giant BHP has inked the world's first charter contract for LNG-dual fuelled bulk carriers with Eastern Pacific Shipping (EPS). BHP is chartering five 209,000 dwt newcastlemax. Seatrade Maritime News

GB£230M
masterplan for decarbonisation
Decarbonisation is at the heart of a GB£230m infrastructure vision that has been unveiled to stimulate sustainable maritime innovation in Orkney. Maritime Journal 
Japanese consortium aims to trial commercial ferry with hydrogen as bunker fuel by 2024
Japanese shipping firm NYK Line, Toshiba Energy Systems & Solutions Corporation, Kawasaki Heavy Industries Ltd., Nippon Kaiji Kyokai (ClassNK), and ENEOS Corporation on Tuesday (1 September) said the New Energy and Industrial Technology Development Organization (NEDO) has approved the companies' participation in a demonstration project for the commercialisation of high-power Fuel Cell (FC) vessels. Manifold Times

Wilhelmsen and Hyundai 
Glovis
 focusing on hydrogen as a fuel
Wilhelmsen and Hyundai Glovis have signed an agreement that looks to focus on opportunities in the gas shipping market and the potential development of hydrogen as a marine fuel. The Memorandum of Understanding (MOU) between the two companies builds on a relationship which dates back to 2004. Seatrade Maritime 
New technical guidance published on methanol as a Marine Fuel
New guidance has been published setting out the procedures for methanol to be used safely as a marine fuel. Classification society Lloyds's Register and industry organisation the Methanol Institute have jointly developed the document, which gives advice to shipowners and operators, ports and bunker suppliers on how methanol can be safely stored, handled and delivered. Ship&Bunker

U.S.'s First Tri-Fuel Vessels Feature Battery, Diesel and LNG Power
The United States's first commercial tri-fuel powered vessel is being introduced with the addition of battery power to an existing vessel. Fourteen months after announcing that it had retained ABS to class the conversion of two of its PSV vessels to operate on battery power, as well as their existing LNG and diesel fuel systems, Harvey Gulf International Marine has completed the first conversion. Maritime Executive 

Digitalization
Ship owning company KGJS headquartered in Bergen, Norway, has chosen 
Visolit
 as its new Cloud partner.
The agreement encompasses the IT -management of 37 ships, in cooperation with the ship management experts, OSM Maritime, as well as office locations in Bergen and Oslo. The agreement has an estimated value of approx. 25 MNOK. The Digital Ship

A new global supply chain key to post-pandemic recovery
The maritime industry needs to be part of a diverse and flexible global supply chain if it is to recover from the COVID-19 pandemic, according to comments made during the latest in the Maritime Port Authority of Singapore's (MPA) webinar series.  Port Technology
Cargill investing in Maersk Tankers' digital spin-off to harness digital solutions
Commodities trader Cargill will invest in ZeroNorth, a digital spin-off from Maersk Tankers, to collaboratively reduce carbon emissions and optimise earnings through digital solutions.  ZeroNorth, launched as a standalone tech start-up, helps owners and operators in the tramp shipping industry to reduce CO2 emissions and optimise earnings through its software Optimise. Seatrade Maritime 

Maritime
Typhoon Maysak: Ship with crew and thousands of cattle missing
The Japanese coastguard has rescued one person from a cargo ship thought to have sunk during a typhoon with more than 40 crew and 6,000 cattle on board. The crew member, who was found drifting in a life jacket, said the ship had capsized. BBC News 
Shipping Lines Learn to Make Money 
By
 Balancing Supply and Demand
When countries began locking down their economies early this year in the face of the spreading coronavirus pandemic, the world's container lines braced for a steep decline in shipping demand. Analysts warned that massive financial losses would soon follow at seagoing companies that carry the lion's share of global trade. Trade flows have in fact fallen, but the red ink for shipping lines never came. The Wall Street Journal

Maersk to Slash Jobs in Major Reorganization
Maersk will cut jobs in a major shake-up that will affect a third of the shipping giant's staff as it seeks to integrate its seaborne container and in-land logistics businesses, it said on Tuesday. Marine Link

Tomorrow's shipping CFO
Finance functions in the shipping and maritime industries have been taking on increased responsibilities during the pandemic. CFOs' priorities have been changing, and the skills required of finance professionals in maritime will evolve over the next five years as the nature of work continues to change. Splash247 
S&P Glo
bal
– Podcast
A region of promise and uncertainty: A dive into Eastern Mediterranean natural gas and LNG markets. Listen to Platts Podcast
You may also be interested in
E-procurement onboard vessels: Bulugo and FrontM partner to further digitalise shipping
Bulugo partnership agreement that gives sea-going personnel the ability to procure bunker fuel and lubricants, digitally, onboard their vessel.
2 Min read
Marine Digitalisation: Buy or build your own technology?
Gone are the days when a decision was needed to embrace digitalisation or not. Digital initiatives have supercharged the maritime sector in abundance over the last couple of years. The question now is whether you should buy the technology you need from a third party or build it yourself.
4 Min read