Maritime News Round up – Issue 14
03 - 07 August 2020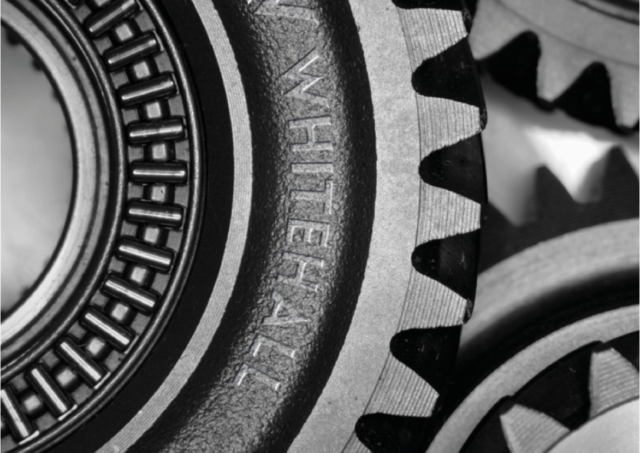 Bunker fuels
Bunker prices continue to consolidate
Some weeks ago, it looked like oil and fuel demand recovery would not have V-shape mode, but the recent resurgence in COVID-19 cases in many parts of the world and the real possibility of new lockdowns has slowed the fragile recovery again.  The World Bunker Index MABUX showed insignificant irregular changes in the last 7 days – the same trend as week before. The 380 HSFO index rose slightly: from 303 to 305 USD/ MT (+2 USD), VLSFO gained 1 USD: from 361 to 362 USD / MT, MGO was steady: 443 USD / MT (0 USD). Global Maritime Hub / Mabux 
Bulugo
partners with Whitehall Finance on $20 million credit facility
The digital bunker fuel and lubricants platform Bulugo, which opened for business at the start of the year, can offer buyers external unsecured finance of up to $20 million under an exclusive agreement with supply chain finance provider, Whitehall Finance. Bunkerspot / Bulugo 
New 
north sea
bunkering facility 
Associated British Ports (ABP), the owner and operator of the Port of Lowestoft has invested more than £250,000 in the construction of a new fuel bunkering facility. Maritime Journal
Marine lubricants
Fuel demand drives evolution in Lubricant testing
It is not only ship owners who are having to adapt to shipping's rapidly evolving fuel market. So too are the lubricant and additive companies developing new cylinder oils to accommodate emerging fuels. With the introduction of new lubricant chemistries, established testing processes are evolving. Ship & Bunker
 
Climate Change/Future Fuels
New report published setting out case for Ammonia as a Marine Fuel
A group of companies has joined forces to publish a report setting out the case for ammonia as a marine fuel. Alfa Laval, Hafnia, Haldor Topsoe, Vestas and Siemens Gamesa have together issued the Ammonfuel — an industrial view of ammonia as a marine fuel report this month. Ship&Bunker 
Rotterdam Crushes LNG Bunker Sales Records
The Port of Rotterdam has posted its best ever quarterly LNG bunker sales figures, and in the process made 2020 its best ever year for LNG bunker sales. Sales of LNG as a marine fuel in 2020 Q2 totalled 58,522 m3, a 66% increase over Q1 sales of 35,190 m3 that were also the previous record for highest quarterly sales. Ship&Bunker 
Shipping's share of global carbon emissions increases
Carbon emissions from shipping rose in the six-year period to 2018 and accounted for 2.89% of the world's CO2, a study released on Tuesday showed, amid growing pressure on the industry to bring levels down. Reuters 
Fuel injectors hold the key to fewer emissions
Injection technology can minimise methane slip on dual-fuel engines, while common rail retrofits can prolong the life of diesel engines and cut emissions. Rivieraam 
Maritime
How Beirut's port became home to a floating bomb
The blast in Beirut shook the city resulting in widespread devastation. Questions remain over why the cargo was allowed to remain at the port for so long. When the Moldovan-flagged cargo ship began making its way to Mozambique from Georgia, carrying with it 2,700 tons of ammonium nitrate more than seven years ago, few would have thought it would go on to become the source of international news coverage. TRTWorld
Scorpio Bulkers: Renewables highly compelling market for our future
Scorpio Bulker's decision to invest in a wind turbine installation vessel, announced earlier this week, came as a major surprise for the market, with many questioning the motives behind the dry bulk operator's bold move into a brand new sector. Offshore Energy 
Ship Orderbook Shrinks to 17-year Low –BIMCO
The total orderbook for dry bulk, container and tanker ships has reached its lowest point in 17 years as COVID-19 has massively slowed contracting (-50%) while deliveries of new vessels have proved more resilient (-2%). MarineLink
K Line to slash fleet to stem red ink

Kawasaki Kisen Kaisha (K Line) is taking drastic action as it fights to contain red ink stemming from the effects of the coronavirus pandemic. In announcing a loss today for the first quarter ending on June 30, the Japanese shipping giant laid out plans to slash its fleet by more than 50 vessels through to 2025. The company also revised downwards its full year prospects for 2020 and made plans to lay up a sizeable part of its fleet, led by car carriers. Splash247
Kitack
 Lim discusses the crew change crisis
Kitack Lim, the secretary-general of the International Maritime Organization (IMO), is the latest high profile name to star in the Wallem-sponsored Maritime CEO Seafarer Leader Series powered by Ocean Technologies Group. Splash247 
Eight nations join hands to align standards for autonomous ships
The flag, coastal and port authorities from eight countries have met virtually on Tuesday to launch and develop the Maritime Autonomous Surface Ships (MASS) in ports. Seatrade Maritime News 
Maritime UK launches Mental Health Benchmark Survey
Maritime UK, the umbrella body for the £46bn maritime sector, is partnering with Safer Highways to launch its first survey into how employers support good mental health in the maritime sector. The benchmarking survey is an early initiative from the recently-launched Mental Health in Maritime Network, part of the Diversity in Maritime programme. Hellenic Shipping News
 
Digitalization
Maersk launches digital supply chain management platform
Maersk has launched a new digital platform, Maersk Flow, to assist small and medium sized businesses with the complexity of managing their supply chains. DigitalShip 
Inmarsat, 
Thetius
 & Shell launch crew welfare open innovation challenge
Inmarsat, Shell Shipping and Maritime, and maritime digital consultancy Thetius have launched a new 'Open Innovation Challenge' for start-ups and small and medium sized enterprises (SMEs). The Challenge aims to identify technology that can benefit crew safety, health and wellbeing at sea at a moment when Covid-19 has exposed the welfare of seafarers to global scrutiny. DigitalShip
Events
Global Bunkering Summit 2020 – Virtual Event
Shipping and bunkering are true 'contact sports', where personal interaction and shared experience are every bit as important as the information gathered from industry events – or given the current restraints caused by the coronavirus – online seminars. But while travelling to attend overseas conferences is impossible at present, the need and desire to communicate with the outside world has never been stronger. 
Register for this free event: https://www.petrospot.com/events/gbs-2020 
You may also be interested in
E-procurement onboard vessels: Bulugo and FrontM partner to further digitalise shipping
Bulugo partnership agreement that gives sea-going personnel the ability to procure bunker fuel and lubricants, digitally, onboard their vessel.
2 Min read
Marine Digitalisation: Buy or build your own technology?
Gone are the days when a decision was needed to embrace digitalisation or not. Digital initiatives have supercharged the maritime sector in abundance over the last couple of years. The question now is whether you should buy the technology you need from a third party or build it yourself.
4 Min read