Maritime News Round up – Issue 11
13 - 17 July 2020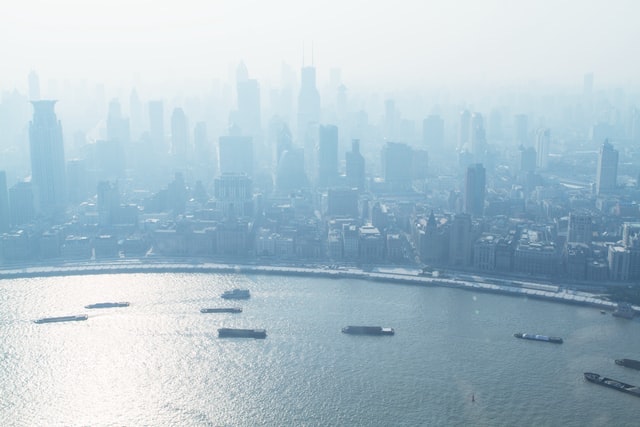 Bunker fuels

Bunker Market, 16th July, 2020
Yesterday oil prices jumped 2% based on bullish inventory data. Oil prices rose nearly 2% on Wednesday after a favourable U.S. inventory report from the Energy Information Administration (EIA), an OPEC agreement to taper the production cuts, and assurances from U.S. President Trump that Washington will not levy sanctions on China for its treatment of Hong Kong. Hellenic Shipping News 
Asia Pacific: Study gets underway on the potential for methanol bunker fuel 
The Methanol Institute and the China Waterborne Transportation Research Institute (CWTRI) are collaborating on a project to develop a roadmap for the use of methanol as a marine fuel in China. 
The study is supported by Methanex, the world's largest methanol producer and distributor and Shanghai Huayi Energy Chemical Co., Ltd., one of the largest methanol producers and distributors in China. Bunkerspot 
Singapore ex-wharf low 
sulfur
 marine fuel spread to gasoil widens on slow demand
The Singapore ex-wharf Marine Fuel 0.5%S against the Mean of Platts Singapore 10 ppm gasoil assessments widened to an eight-month high of $53.99/mt on July 13 on subdued demand, S&P Global Platts data showed. The spread was last widest on November 5, 2019 at $54.31/mt. BunkerWorld/ S&P Platts
IBIA casts doubt on paraffinic VLSFO black carbon theory
Bunker Industry group IBIA has cast doubt on the idea that paraffinic components within very low sulfur fuel oil (VLSFO) may cause heightened levels of black carbon emissions. Ship & Bunker 
New ISO standard coming for marine fuels
With the varied parameters in VLSFO there is a need to revise the ISO 8217 marine fuel standard, which could take three years to complete. International marine fuel standards are set to be revised over the next three years in reaction to the increased use of very low sulphur fuel oil (VLSFO). The uptake of VLSFO with less than 0.5% sulphur content was driven by IMO legislation that came into force on 1 January 2020. Riviera 
Marine lubricants
Keeping engines running amid 2020 fuel challenges
Early reports on the variable quality of very low-sulfur fuel oils confirm research highlighting the need for robust cylinder lubrication when using the new fuel blends. Lubrizol360 
WinGD
brings greater transparency to cylinder oil decisions
Engine designer Winterthur Gas & Diesel (WinGD) has prioritised collaboration and transparency in its new cylinder lubrication guide, to ensure that selecting the right oil is easy and straightforward. The new documentation provides ship operators with consolidated, at-a-glance information highlighting the specific usage conditions for each and every approved cylinder oil.  VPO Global
Climate Change/Future Fuels
Oil giants including Exxon set first joint carbon target
A group of the world's top oil companies including Saudi Aramco, China's CNPC and Exxon Mobil have for the first time set targets to cut their combined greenhouse gas emissions as a proportion of production, as pressure on the sector's climate stance grows. LONDON Reuters 
Dunkerque joins "Getting to Zero" coalition
Dunkerque-Port has just joined the "Getting to Zero" Coalition, in order to support the decarbonisation of the shipping industry by working in conjunction with companies from the shipping, energy, infrastructure and finance sectors. Freight Week 
Digitalization
Sniffer drone monitors ships'
sulfur emissions in Denmark
The Danish authorities are using a sniffer drone to monitor sulphur emissions within their waters. The authorities have requested the use of a drone from the European Maritime Safety Agency (EMSA) to monitor emissions around the Great Belt area, EMSA said in a statement on its website Wednesday. Ship & Bunker

Seafarer Welfare App to Launch by Isle of Man Ship Registry
The Isle of Man Ship Registry is set to launch what is reported to be the first seafarer welfare app designed by a ship registry. Set to launch in July 2020, the app will be free to around 11,000 seafarers sailing on more than 400 vessels under the Isle of Man flag. Marine Link 

FX roll-out completed on Roxana Shipping tanker fleet
Roxana Shipping has completed a major technology upgrade project on all 10 vessels in its tanker fleet, installing Inmarsat's Fleet Xpress VSAT service on the ships to provide access to a wider range of online applications. Smart Maritime Network
Maritime Startup Ecosystem map 2020 – Q2
The latest startup and scaleups ecosystem map has been released: Download
Maritime
Carnival to Raise $1.26 Billion in Debt for COVID-19 Relief
Carnival Corp is planning to raise about $1.26 billion in a bond offering, the beleaguered cruise operator said Wednesday as it struggles to stay afloat after the COVID-19 pandemic impacted its business. Reuters / GCaptain 
FrontM
 partners with Inmarsat and VIKAND to launch COVID -19 
Telemed
 Service for maritime workforce
FrontM, a collaboration software provider to the maritime and aviation industries, announced their collaboration with global satellite telecommunications giant Inmarsat and VIKAND, a global, maritime medical operations and healthcare solutions provider, to provide seafarers with immediate access to a COVID-19 healthcare hotline. MaritimeNewsWire 
Events
Global Bunkering Summit, September 2020 – Virtual Event
Shipping and bunkering are true 'contact sports', where personal interaction and shared experience are every bit as important as the information gathered from industry events – or given the current restraints caused by the coronavirus – online seminars. But while travelling to attend overseas conferences is impossible at present, the need and desire to communicate with the outside world has never been stronger.  
That is why Petrospot has launched the Global Bunkering Summit 2020 (GBS), the world's first global online bunker conference that offers so much more than a webinar or online meeting, by including:  
live debate and Q&A sessions

 

1-to-1 meetings with fellow attendees

 

private access to speakers, sponsors and exhibitors

 

a virtual exhibition

 

and a wide range of other ways to communicate with your peers.

 

Register for this free event: https://www.petrospot.com/events/gbs-2020 
Interested in last week's News Roundup? Read all now
Be the first to see Bulugo's Roundup: Register your email and receive it directly to your inbox
You may also be interested in
E-procurement onboard vessels: Bulugo and FrontM partner to further digitalise shipping
Bulugo partnership agreement that gives sea-going personnel the ability to procure bunker fuel and lubricants, digitally, onboard their vessel.
2 Min read
Marine Digitalisation: Buy or build your own technology?
Gone are the days when a decision was needed to embrace digitalisation or not. Digital initiatives have supercharged the maritime sector in abundance over the last couple of years. The question now is whether you should buy the technology you need from a third party or build it yourself.
4 Min read